Thesmos Village Beach Club

Mytikas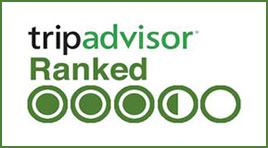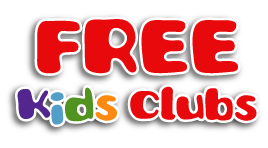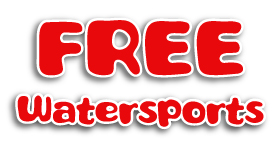 At A Glance
Sea front Beach hotel (64-70 beds)
Beautiful gardens & sea views
Swimming pool, pool bar
Nearest shops & bars: <10 min walk
Villa style accommodation
Great for Stay Sails
Your Holiday Includes
7 or 14Nts Beach Club (Club Board)
Breakfast each day
5x 3-Course Dinners; 2x lunches
Go All Inclusive. Add 7 meals £59
Flights & Transfers (1 hr 5 min)
Latest windsurf kit & dinghies
Watersports tuition
About the Beach Club
You can get away from it all at Thesmos Village. It's the perfect spot to switch off and relax, or get stuck into the watersports we've got ready to go. This is a small and personal, laid back Beach Club with a 4 diamond rating - so it's got a premium feel to it and some great facilities we know you'll enjoy.
You'll enjoy views of the shimmering blue Ionian sea from all parts of our club. And if you fancy a dip, or some watersports action, then just stroll down to the beach past our infinity pool - it's less than a minute away. Thesmos is a collection of quaint villas within a walled and floral garden that fronts directly onto the sea. You can dine alfresco in our seaview restaurant or take the weight off on one of our sun loungers and start enjoying a week or two of safe, idyllic relaxation and family fun.
A holiday at Mýtikas is a chance for the whole family to shake the rest of the year off, stretch out... and unwind. [Read more] Flop into a lounger by our pool or in our gardens, try some local biking and coastal walks or take out our watersports kit for a spin round the bay. Whatever your tonic, you'll be in your element with us.
You can do it all safe in the knowledge that your kids are having the time of their lives in our brilliant Active Kids Club, while hanging out with new friends and learning new sports on and off the water... giving you a well-deserved breather.
Activities included
You're not just staying with us for the week (or two) - you're part of the club. So all our activities, whether they're on dry land or in the water (for you or the children) are included in your holiday.
Our club has direct access to the waterfront and enjoys great sailing conditions and calm waters for bathing and kids fun and games. You'll enjoy making use of our excellent range of sailing dinghies, kayaks, paddleboards and windsurf kit. We've also got a crack team of expert RYA instructors on hand to deliver our free and inclusive programme of lessons (including free RYA courses) for sailing and windsurfing. We cover all levels: from beginner to expert dinghy sailing and beginner to high-intermediate for windsurfing. Our beach team will help you rig up, get launched and free-sail our great kit all week whether you're in a lesson or not.
You'll also enjoy our regular sailing and windsurfing regattas, paddle safari's and our Sail Away[Read more] excursions where you get to try some longer distance dinghy cruising to nearby islands and beaches. If you fancy a break from the water then try our inclusive Healthy Elements sessions which run daily and include everything from fitness workouts to guided bike rides.
Activities on the shore
If you'd prefer a break from the water, there's always something going on back at the club: like a yoga-inspired workout, aerobics or aqua zumba in the pool as part of our Healthy Elements programme. There's lots of stunning bike rides along the coast with inclusive guided rides every day, and we often organise guided walks and rock climbing excursions for a bit of extra variety, (walks and climbing are a supplement). If you need a break from the kids, or some time-out to try all these great activities, then make use of our clubs for 4 to 17 year olds. They'll meet so many new friends that it'll be hard to tear them away.
If it all sounds like too much? Then it's time for you to hit the sun-lounger - hard. Whether you prefer to be poolside or with the ocean at your feet, we have plenty of sun-loungers for an afternoon snooze…
For the land-lubber among you, try your hand at the local walking and bike trails for some epic coastal rides. Just grab a bike from our racks or try one of our complimentary guided rides, we run rides each day, for all levels.
Family and Kids
We pride ourselves on being a big hit with families, and it's understandable that a smaller, more personal centre where everything is inclusive (and most meals are provided) is a popular choice in the school holidays. The large and floral grounds of Thesmos Village also create a great family space and we have pretty much every configuration of family room imaginable.
Kids love our free Active Kids Clubs for 'Sea Urchins' and 'Tigers' from 4 to 13 years and we're past-masters in ensuring they have a great time, enjoy new experiences and meet lots of new friends.
We offer watersports tasters as part of our Kids Club, but if you want more dedicated coaching for 8-13 year olds in sailing and windsurfing then our excellent RYA Youth Squad is great for watersports enthusiasts. We cover all stages 1-4.
Watersports coaching for the teens (13+) is all-inclusive - they join the adult teaching groups - and we also offer a social club where they can hang out with other teens' and enjoy activities like beach volleyball and frisbee, or taking their sailing lessons together.
The local area is the perfect spot for kids to get to grips with the water. Gentle conditions in the morning and our high standard of coaching makes it ideal for kids to learn sailing, windsurfing and paddle sports in warm, clear waters.
The short transfer from the airport (always popular with little travellers!) and the range of kids' activities make this a great club for families. Our kids clubs will introduce kids to water sports as well as a whole heap of fun and (slightly crazy) shore based activities run by our expert childcare leaders. They're designed to give kids a sociable time whilst learning new experiences and making the most of the local area.
If you're travelling with babies or toddlers don't forget to ask about our baby packs with cots and high chairs. There's a crèche and kids play area where you can make feeds, warm milk and play with your toddlers. You'll also appreciate our range of interconnecting and family rooms.