Leda Beach Club

Pelion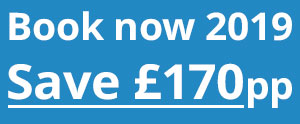 At A Glance
Beach Club hotel (100+ bed)
Swimming pool & beach bar
Kids creche facility
Tennis & Yoga
Crazy golf, entertainments
Latest windsurf kit & dinghies
It's Good For
A very relaxing club
Dinghy sailing (all levels)
Windsurfing (all levels)
Scuba Diving (PADI centre onsite)
About Hotel Leda
You can get away from it all at Leda. It's the perfect spot to switch off and relax, or strap in for some of the watersports action we've got ready to go. This paradise of a Beach Club is loved by our guests and those in the know come back year after year.
You'll love the views of the crystal blue waters from the grounds of Leda. Its villas sit amongst gardens that wind their way down to a secluded beach, past the swimming pool, tennis court and crazy golf. Take the weight off on one of our sunloungers and start enjoying a week or two of safe, idyllic relaxation and family fun.
We've plenty for the adrenaline junkies amongst you, too, with enough to keep great dinghy sailors and windsurfers on their toes, plus complimentary RYA tuition for beginner sailors and windsurfers. There's kayaking, snorkelling, paddle boarding, and water sports for the young children too.
Rooms & Apartments
There's a stunning sea view from every room at Leda. We have a range of twin, triple, quad and family suites laid out in small villa-style houses which make them nice and private. All rooms come with a balcony or terrace for sun worshipping, book reading and watching the action on the water below. They all have a full en-suite bathroom, air-conditioning, Wi-Fi, fridge and Satellite TV with English stations, plus tea and coffee making facilities.
All included
You're not just staying with us for the week (or two) - you're part of the club. So all our activities, whether they're on dry land or in the water (for you or the children) are included in your holiday. Whatever you're into, whatever your fitness, whatever you're keen to try: you'll be in your element with our huge range of all-inclusive activities for any age and ability.
You can even try scuba diving at the hotel's own PADI dive centre, which is payable locally.
Activities on the shore
If you're keen to laze around the beach club then there's plenty to try, like a yoga or Pilates session, a game of tennis or a fitness class. Then again… you could just relax by the pool after a long lunch while the kids go wild in our clubs. They'll meet so many new friends that it'll be hard to tear them away.
For the more active land lubber try your hand at the local bike trails and coastal rides, grab a mountain bike from our racks or try one of our complimentary guided bike rides for a sociable cruise in company.
Wind & sailing conditions
Expect light winds in the morning which are perfect for beginners and families getting their sea legs. The thermal winds then build slowly after lunch giving a Force 3-4 cross-offshore most days. We also often see Force 5 for even more exciting (but manageable) conditions for windsurfing and performance dinghy sailing.