Zero to Hero - From Beginner to Yacht Skipper in Two Weeks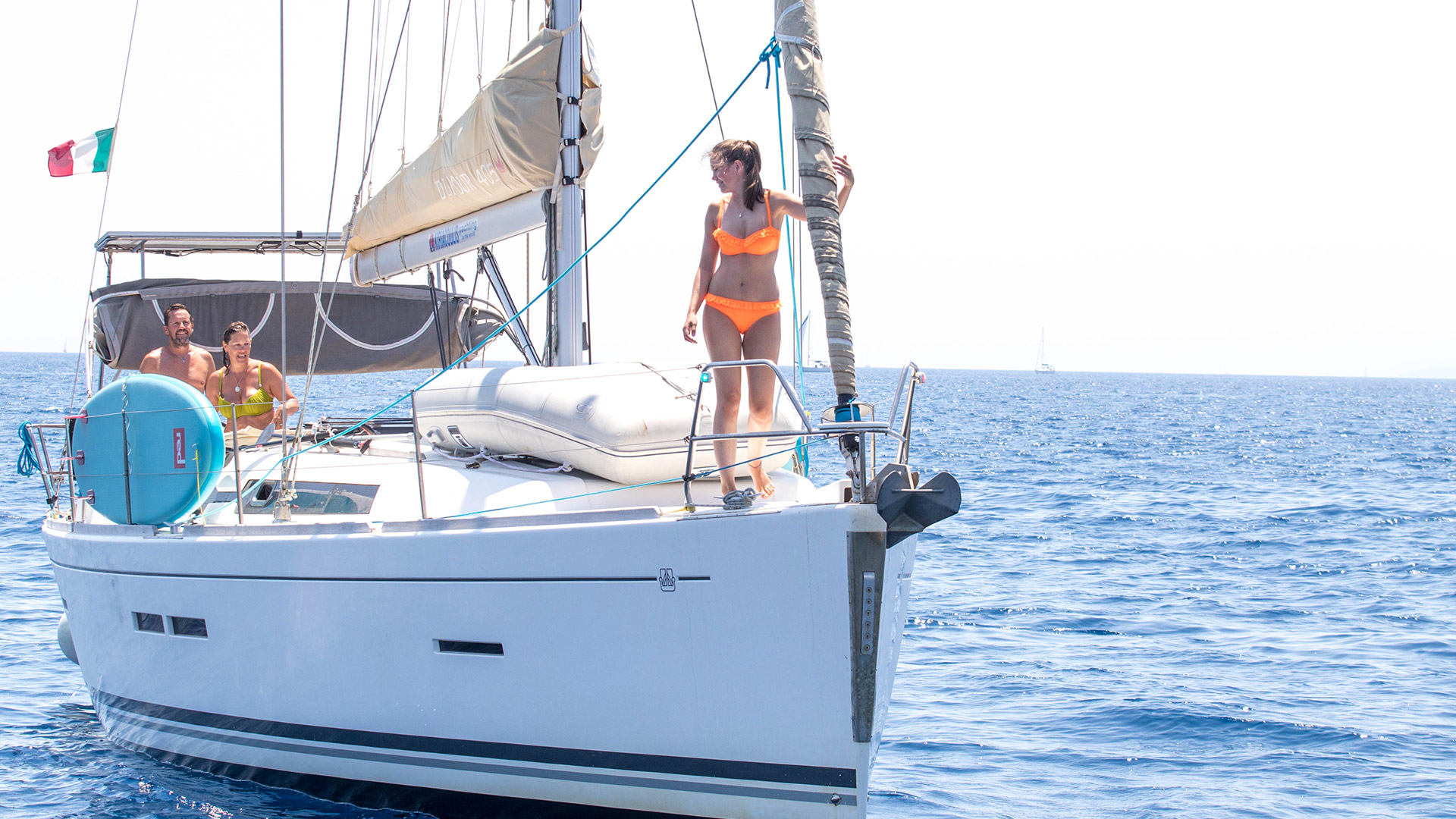 Have you ever wanted to skipper your own yacht? Well, now's your chance! Whether you are a complete novice with no experience - or a seasoned sailor in need of a qualification to prove your skills - we have a skipper's course to suit you.
We'll get you trained in a week and turn even beginners into proficient Flotilla Skippers by the end of a two week Stay Sail holiday. Our courses are run in the Greek Ionian - the perfect place to learn to sail in sunshine and calm conditions - where our chief instructor and yacht team teach you everything you need to know in just 5 days on our comprehensive fast track courses in yachting.
Once complete, you'll go home with an International Yacht Training (IYT) certificate which is a lifetime qualification for worldwide yacht charter - so there will be no future issues with proving your qualifications for chartering.
About our courses
We have courses for Beginner Flotilla Skippers, more experienced Bareboat Skippers, Crew courses and Family courses. You can join our tuition yacht as a solo or book it privately for your group. Kids (age 14+) can even learn their IYT Crew course alongside Mum and Dad as they take their Skippers course
We teach the International Yacht Training scheme because (unlike other qualifications) we can fast track beginners to gain their Flotilla Skipper license without any prior sailing experience, and in just 5 days. We operate a 'continual assessment' method of learning which makes it more enjoyable, easier and fairer on candidates - with no stressful exam at the end.

More course info >
Beginner Skippers
Unlike other courses, our Flotilla Skipper course doesn't require you to have any prior experience. You really can turn up with limited knowledge, and, so long as you are keen to learn, we will successfully train you in 5 days to skipper your own yacht.
We recommend you join our flotilla for a second week [after your training] so our yacht team can look after you as you take your first steps in skippering your own yacht, with your family or friends aboard. They'll be on hand to help you practice your newfound skills; and all in the beautiful Ionian islands where the conditions are calm.
Why choose Ocean Elements?
We are all passionate about sailing and have chosen to keep our yacht programme small and personal. This way, we can deliver a higher quality service and focus more attention on our newly trained skippers in this exciting time in their yacht career. Our yachts are modern [and better] than many of our competitors; and our IYT course is a far superior qualification to those taught by some of our competitors. The IYT is very comprehensive and will enable you to charter yachts worldwide - with anyone you choose - and not just with us.
Typical Cost
14 Nts: June 16-30, 2020:
£1,094pp for 14Nt Staysail.
Week 1: Vassiliki Beach Club +
Week 2: Jeanneau Sun Odyssey 379
based on 4 sharing yacht.
Add £599pp for IYT Crew course (Early bird rate)
Add £649 for all IYT Skipper courses (Early bird rate)
Add (from) £250pp for flights & transfers
Early Booker Offer
All offers end October 1st
You can get up to £149pp off our Beach Clubs, 10% off all our yachts and £150 off all of our sail training courses.
Save £149 on all Beach Clubs (£298 for 2-weeks)
Kids go half price offers
All Sail Training Courses £150 off
All Flotilla Yachts - 10% off
Our Skippered Yacht - Hanse 54 - 10% off
Back to Blog