24 HOURS TO THE BIG RACE!
In 24 hours' time, our MD James Hardiman will be at the starting line at Falmouth, ready to embark on a journey of a 2,000+ miles to the Azores. This is his second AZAB, but first time doing it Solo. Yesterday called for the delivery of his boat, Fluke IV, to Falmouth where it underwent a race inspection to ensure everything was as it should be. This was mainly for safety; life rafts, flares, emergency systems, and to test all precautions if the boat rolled.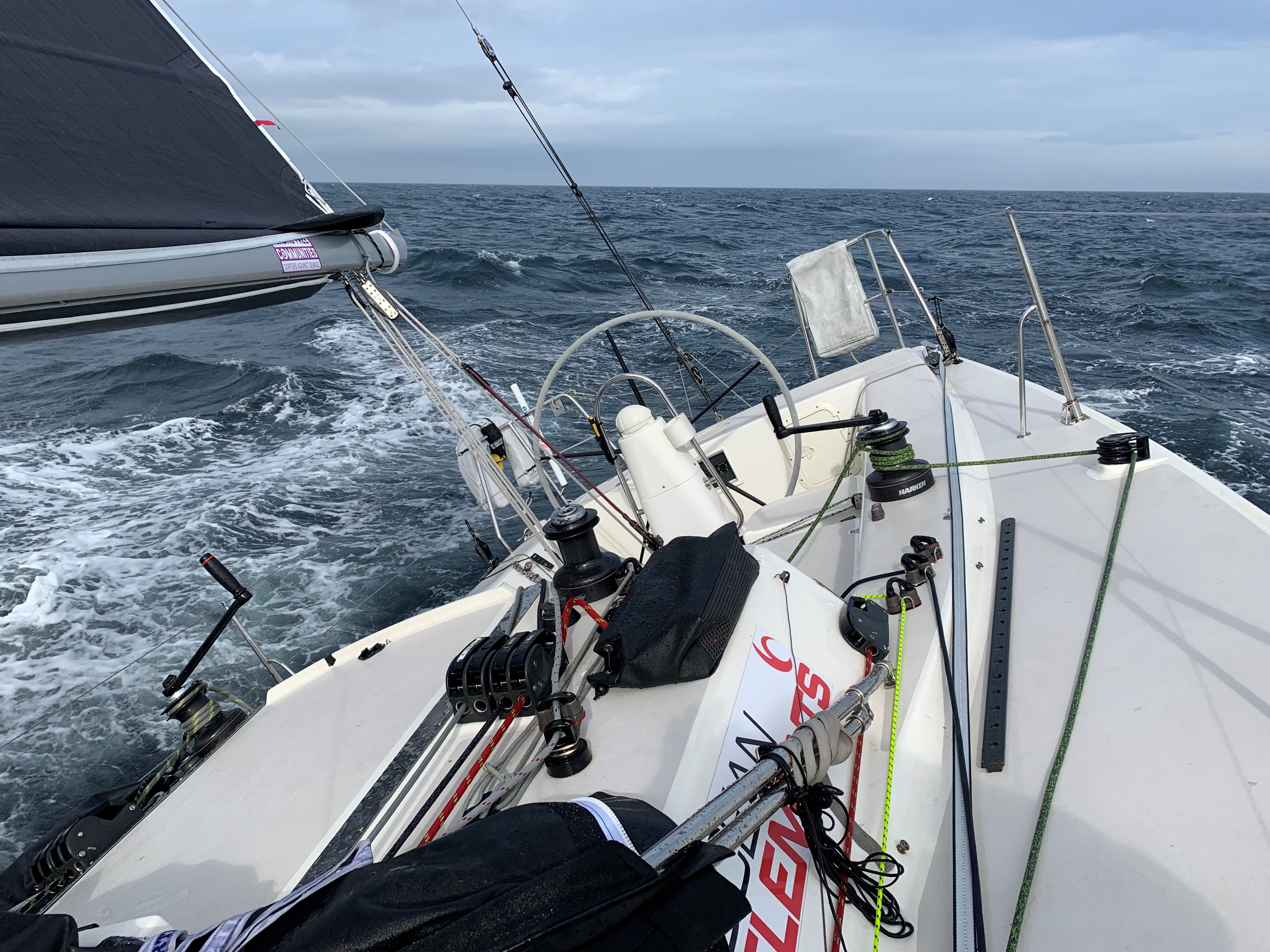 The Fluke IV on her delivery trip to Falmouth yesterday
The Fluke IV and the other 44 competition entrants now have the long task of ensuring that all their supplies and kit are readily available, adequately sized and fully functional. This includes everything from food rations (for the entirety of the race) to top-up tubes, crutch straps, lifebuoys and lifejackets… the list goes on.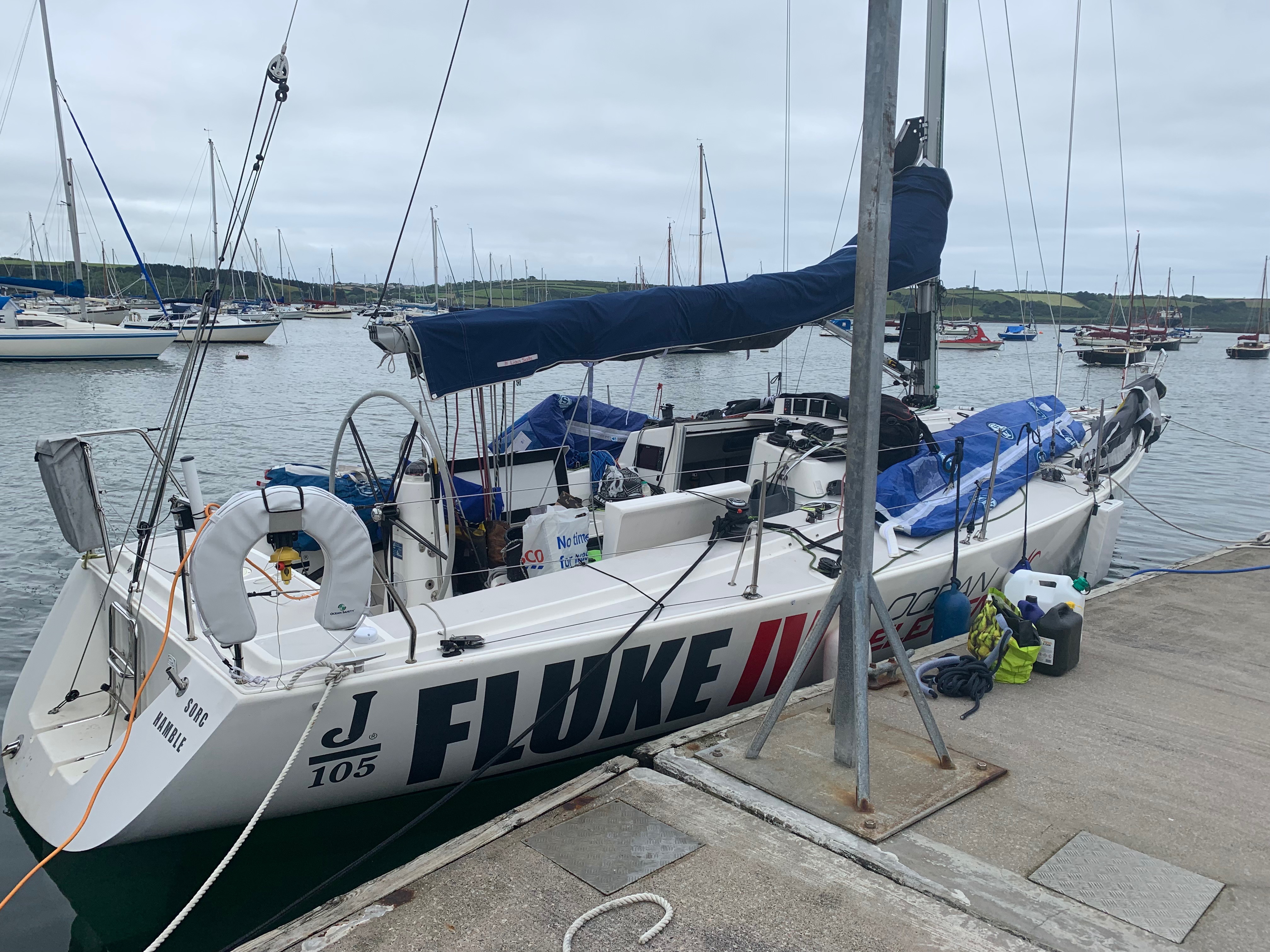 The Fluke IV this morning ready for a day of checks and preparation
Nurdle
James aims to raise a total of £2,000 for Nurdle for one machine to be developed. Nurdle make sand sifting trommel machines, to aid in unearthing buried plastic from the sand. Their sieves are specifically designed to remove as much plastic as possible whilst leaving all the sand and as much organic matter on the beach. Our MD is also raising awareness of plastic in our oceans, look out for 'Plastic Free Coastlines', by Surfers Against Sewage logos pasted over the hull.
Please donate to Nurdle here.
Sail 4 Cancer
In addition to this, he hopes to raise a total of £2,000 to donate to Sail 4 Cancer; a great charity very close to our MD's heart. At Ocean Elements we have also enjoyed raising funds and receiving cancer sufferers on our holidays as a form of palliative care. All donations will be much appreciated, from £2 to £20 to...sky's the limit! It's a great cause helping real-life cancer sufferers with palliative care.
Please donate to Sail 4 Cancer here.
Back to Blog