Surf Hotel Beach Club

Vassiliki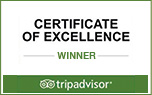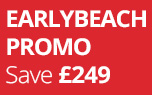 At A Glance
EARLY BEACH PROMO: Save £249
Flagship beach hotel (80 beds)
Direct sea views
Swimming pool, pool bar
Nearest shops & bars: <5 min walk
Specialist Windsurf Centre
Excellent Dinghy Sailing
Latest Read our Press Reviews
Your Holiday Includes
7 or 14Nts Beach Club
Breakfast each day
Evening meal package (3 meals) fr £29
Flights & Transfers (1 hr 15 min)
Latest windsurf kit & dinghies
About the Beach Club
Welcome to the stunning Greek island of Lefkada, set in the shimmering blue waters of the Ionian Sea. It's home to our flagship Beach Club that nestles on the sand of one of the finest watersports beaches in Greece: Vassiliki Bay.
A holiday at Vassiliki is a chance for the whole family to shake the rest of the year off, stretch out... and unwind. Flop into a lounger by our pool or gardens with a book, or take out our watersports kit for a spin round the bay and get wet windsurfing, sailing, kayaking and paddleboarding. Whatever your tonic, you'll be in your element with us!
You can do it all safe in the knowledge that your kids are having the time of their lives in our brilliant Active Kids Club: hanging out with new friends, learning new sports and skills on and off the water... and giving you a well-deserved breather!


Activities Included
You're not just staying with us for the week (or two) - you're part of the club. So all our activities, whether they're on dry land or in the water (for you or the children) are included in your holiday.
Our club is at the windward end of the beach, so you get the longest sailing hours and the best conditions to use all our excellent range of sailing dinghies, kayaks, paddleboards and windsurf kit. We've also got a crack team of expert RYA instructors on hand to deliver our free and inclusive programme of lessons (including free RYA courses) for sailing and windsurfing. We cover all levels: from beginner to expert. Our beach team will help you rig up, get launched and free-sail our great kit all week whether you are in a lesson or not. They'll even teach you how to Foil on a Windsurf if you're looking for the ultimate thrill!
Still hungry for more?
You'll also enjoy our new and inclusive Healthy Elements programme with everything from fitness sessions and guided bike rides to yoga inspired Stretch and Relax workouts.

Reckon you can fit even more in? You can pay a little extra to take a boat trip to nearby Cephalonia or Ithaca, try a day trip on a yacht with us or a wine tour (to the wine museum) or even a trip to nearby Porto Katsiki (the famous white sand beach). Or, if you fancy some time on dry land, then hire a car or moped and explore the island for a day, there's lots to see and do.


Wind & Sailing Conditions
The pool and gardens front one of the finest water sports beaches in Greece: Vassiliki is the perfect spot for windsurfing and dinghy sailing. Conditions in the morning are perfect for beginners with gentle on-shore winds and calm waters.
The arrival of stronger thermal winds (known locally as 'Eric') later in the afternoon are tailor-made for those who like more of a challenge.

More experienced sailors and windsurfers love to blast around the bay, backed up by the combination of our state-of-the-art kit and expert instructors on hand to help them get the most of it.


Activities on the shore
Meanwhile, if you'd prefer a break from the waterfront, there's always something going on back at the beach club. We lay on theme nights, island hopping excursions, and our excellent fitness clubs, (like aqua zumba, stretch-and-relax, yoga-inspired workouts and jogging groups); we have clubs for kids and clubs for Teenagers and some really great biking with 3 guided rides a day for all levels.
Vass' is known for its excellent mountain and road biking so grab one of our (all-new) Specialized bikes and go for a family cruise or a downhill blast.

If it all sounds like too much? Then it's time for you to hit the sun-lounger - hard. Whether you prefer to be poolside or feel sand between your toes, we have plenty of sun-loungers for an afternoon snooze…


Food and Drink
A good day on the beach starts with one very important meal. Each morning you'll enjoy our very own Breakfast of Champions. A freshly-cooked Full English style breakfast buffet with cooked options like eggs and bacon to set you up for the day; or mouth-watering continental options if you'd prefer.
There is a bar and restaurant at the Club where you can buy lunch and dinner. We offer an evening meal package of three evening meals for a special guest price so you can join in with our themed meal nights on a Monday, Wednesday and Saturday at our Beach Club 'Skybar' which has the best views in Vassiliki bay! Our package includes the popular farewell BBQ and awards ceremony. You can add this extra to your holiday booking online or over the phone.

For the other nights, it's great to head to a nearby seafront restaurant (5 mins away) or along the seafront promenade into Vass' which is an easy 10 mins walk. There you'll find plenty of harbourside eateries and everything from pizza to a spectacular Greek feast!

The local bars can get pretty lively or head back to the Surf Hotel Beach Club for a nightcap at the bar.


Bedrooms...take your pick
You'll be right in the heart of all the fun in our beachfront hotel. We've a range of twin, triple, quad and interconnecting family suites, all designed in a fresh, modern style. Each room comes with a sea view (some more direct than others), as well as a balcony or terrace for you to soak up the sun, and (as you'd expect) each has a full en-suite bathroom, air-conditioning, Wi-fi, fridge and satellite TV with English stations. Tourist taxes are payable by you when you check out of the Beach Club. Charges vary by destination and are currently between €1.50- €4 per room per night.
Family and Kids
We pride ourselves on being a big hit with families, so it's understandable that our flagship centre in Vassiliki attracts lots of children during the school holidays. We make sure they have a great time: kids love our free Active Kids Clubs for 'Sea Urchins' and 'Tigers' from 4 to 13 years.
Our excellent Youth Squad is a dedicated RYA coaching programme for 8-13 year olds that's great for budding sailors and windsurfers. We offer coaching for older teens too, as well as a social club where they can hang out and make new friends over games of beach volleyball and frisbee.
Vassiliki itself is the perfect spot for kids to get to grips with the water. The gentle conditions in the bay each morning ensure everyone gets more than enough water-time, and the waist-deep teaching area and sand bar means it's ideal for kids to learn sailing, windsurfing and paddle sports in warm, clear waters.
The short transfer from the airport (always popular with little travellers!) and the sheer range of kids' activities on offer make this a great club for families. Our kids clubs will introduce kids to water sports as well as a whole heap of fun and (slightly crazy) shore based activities run by our expert childcare leaders. They're designed to give kids a sociable time whilst learning new experiences and making the most of the local area.

If you're travelling with babies or toddlers don't forget to ask about our baby packs with cots and high chairs. There's a crèche and kids play area where you can make feeds, warm milk and play with your toddlers. You'll also appreciate our range of interconnecting and family rooms.