Nautica Bay Beach Club

Porto Heli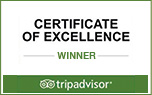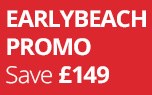 At A Glance
Beach Club hotel (150 bed)
Direct sea views
Swimming pool, beach bar
Tennis courts, crazy golf
Nearest shops & bars: <5 min walk
Specialist Dinghy Sailing Centre
Windsurfing to Intermediate level
Your Holiday Includes
7 or 14Nts Beach Club
Breakfast, 6 dinners, 1 lunch
Direct Flights
Airport Transfers (approx. 3 hours)
Latest Windsurf Kit & Dinghies
About the Beach Club
Nautica Bay is found in the cosmopolitan, chic harbour town of Porto Heli, known as 'Heli' to the locals. It's a fantastic sailing centre for all abilities as well as famous for its local biking. It's also an area brimming with local culture, sandy beaches and ancient history. Expect a holiday with as much to do off the water as on it! We think it's great for families and guests wanting plenty to do and explore.
Nautica Bay is a 4 Diamond rated hotel with lots of great facilities. Discover and enjoy its extensive gardens, swimming pool, crazy golf, tennis courts and beautiful sea views wherever you look. Its gardens lead down to a private sandy beach with sun loungers, a beach bar and our very well kitted water sports centre, packed full of the latest gear for you to try out.

So, whether you want to switch off or jump on-board, you'll be in your element ! And you can do it all safe in the knowledge that your kids are having the time of their lives in our brilliant Active Kids Club : hanging out with new friends and learning new sports while you have a well-deserved breather!


Activities Included
Porto Heli is basically heaven for the sailor in your family. As our Specialist Dinghy Sailing Centre, it offers you the really excellent sailing conditions you'd expect, as well as our biggest range of boats to play with.
If you've ever wanted to learn sailing or windsurfing (or both!) or to progress your skills, this is your chance! We've got a crack team of expert RYA instructors delivering our free and inclusive programme of lessons (including free RYA courses) for sailing and windsurfing. We cover all levels: from beginner to expert. Our beach team will help you rig up, get launched and free-sail our great kit all week whether you are in a lesson or not. They'll even teach you how to foil on a dinghy or windsurf foiling if you're looking for the ultimate thrill!
Don't forget our paddle-boarding and kayaking and our excellent Kids Clubs are also inclusive and designed to get everyone on the water, whether you're a dyed-in-the-wool water-lover or you love to mess around on the beach. We also offer Youth Squad for more dedicated coaching for your sailing young guns, which follows the RYA syllabus.
Still hungry for more?
You'll also enjoy our new and inclusive Healthy Elements programme with everything from fitness sessions and guided bike rides to yoga-inspired stretch and relax classes and strength and conditioning workouts.

Reckon you can fit even more in? You can pay a little extra to water-ski or wakeboard or even take a motorboat out for a spin around the bay. Or if you fancy some time on dry land, then hire a car or moped from reception and discover the nearby citadels of ancient Greece or try island-hopping by boat. It's all close by and easy to do.


Wind & Sailing Conditions
Porto Heli is a natural harbour with a sheltered bay and reliable thermal winds, all of which deliver gentle conditions in the morning and more exciting sailing and windsurfing in the afternoon which will get boats and boards 'planing' on most days. It's a perfect venue whether you choose to relax or get active this summer, and our fun, sociable paddle cruises, dinghy cruises and dinghy races are not to be missed.
Activities on the shore
The area has as much to do off the water as on it! Porto Heli is perfectly positioned to explore ancient Greece, by boat or by hire car. But if you wish to keep things local, then try some incredible walking and mountain biking around the bay - touring around an array of sights - using a network of beautiful coastal pathways. We have a fleet of top-notch Specialized bikes and there's biking to suit every rider from family cruises to downhill blasts and we even offer three guided rides each day with our own Ocean Elements guide.
Why not try a game of tennis at the hotel or put your putter to the test on some crazy golf or adventure further afield on a boat trip to nearby islands like Spetses or Hydra. Perhaps hire a car or moped from reception and take a day trip somewhere fantastic: the ancient walled city of Haliesis, Epidavros and its ancient amphitheatre, the pretty village of Ermioni or visit Nafplion with its fantastic 13th century citadel.


Food and Drink
At Nautica Bay we upgrade your mealtimes for free. We call it Club Board and it's inclusive. Think of it like half board: where you can enjoy our hearty cooked and continental breakfast buffet each day, (and it really is hearty!); and a 3-course evening meal from the buffet for six nights and one lunch. The seventh night is often an end-of-week BBQ or beach BBQ and awards ceremony.
For the one night where dinner is not provided, you can either head into Heli's harbourside restaurants nearby, or join us for our special evening trip to the island of Spetses for a meal. The boat departs from the pontoon in front of the hotel. It's a great excursion and a magical evening to visit this very special island. Payment for this excursion is taken locally by the hotel reception. The hotel beach and pool bars serve drinks and snacks all day and if you would like to upgrade to add lunches and convert your Club Board to Full Board, we can do that too.


Bedrooms...take your pick
Each bedroom has a balcony and you can see the crystal blue sea from most of them. All rooms have tea and coffee-making facilities, air-conditioning, satellite TV (with some English channels), a fridge and an en-suite bathroom with shower and WC. We also have twins, doubles, triples and family suites with interconnecting rooms so you can all be together. Tourist taxes are payable by you when you check out of the Beach Club. Charges vary by destination and are currently between €1.50- €4 per room per night.
Perfect For all The Family
We pride ourselves on being a big hit with families, and the Nautica is no different. It's especially suited to families with its large, you-can-run-around-in-them grounds, its kids-size swimming pool (with one for adults too, naturally), crazy golf, playground, tennis and our Active Kids Clubs, plus a raft of shore-based activities and plenty of cultural history to keep the most imaginative historians in your family happy!
Kids will love our free Active Kids Clubs and we'll make sure they have a great time in 'Sea Urchins' and 'Tigers' from 4 up to 13 years old getting active on the water with sailing and windsurfing tasters
Our excellent Youth Squad is a dedicated RYA coaching programme for 8-13 year olds that's great for budding sailors and windsurfers, and is charged as a supplement. The over 13's can join our free 'Start Sailing and Windsurfing' lessons and use our great kit all week.

Heli itself is the perfect spot for kids to get to grips with the water. The gentle conditions in the bay each morning ensure everyone gets more than enough water-time. The waist-deep teaching area means it's ideal for kids to learn sailing, windsurfing and paddle sports in warm, clear waters.