Akti Beach Club

Kos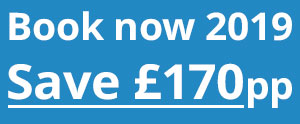 At A Glance
Available on a Tues, Thurs & Saturday
Kids 2-14yrs: 30% discount
4* Beach Club Hotel
All Inclusive food/drink, 24Hrs/day
Onsite restaurants, bistrots, cafes
Close to Kardamena town (5-10min)
Swimming pools, Spa, Gym
Latest windsurf kit & dinghies
It's Good For
Windsurfing (novice to expert)
Dinghy sailing (novice to expert)
Mountain biking
Paddle sports
About the Beach Club
Akti Beach is a 4 star club hotel situated on the shores of a long and sandy stretch of beach on the beautiful island of Kos in Greece. It has a full Ocean Elements Watersports and Activity Centre, (free for our guests only), with our great staff on hand to make your holiday amazing… The usual Ocean Elements formula.
So whether you want to switch off or jump on-board, you'll be in your element and you can do it all safe in the knowledge that your kids are having the time of their lives in our brilliant Kids Club and Youth Squad. What's more, if you book before December 30th - kids age 2-14yrs get a 30% discount.
Akti Beach Club is, as you would imagine, situated right on the water's edge, looking out over a long stretch of beautiful ocean with a sandy (and slightly pebbled) beach. It's a large and wonderful space, spread out over 85.000 sqm and mainly consisting of gardens, (which are very green), that lead down onto the beach. Set within its grounds are swimming pools, (for adults and kids), Wellness areas, centre-run activities like archery, crazy golf and yoga with several bars and eateries to keep you nourished all day. You'll find a lot of variety here, more than you'll need for a week or two away.
Ultra All-Inclusive
Our holidays include the 'Ultra All Inclusive' package which offers drinks and food 24 hours a day from its onsite restaurants and bistrots, so you can really appreciate the excellent food at Akti Beach which wins lots of praise from guests. The main buffet restaurant serves breakfast, lunch and dinner with so much to choose from that you'll want to stay active! Enjoy show cooking stations with Greek, Italian and Asian cuisine with lots of wonderful seafood and all special diets catered for.
All Included
You're not just staying with us for the week (or two) - you're part of the club. So all our activities, whether they're on dry land or in the water (for you or the children) are included in your holiday. Our Ocean Elements Water sports and Activities centre is stocked full of the latest sail boats, windsurf boards and paddle toys. We also have a fleet of Specialized bikes and lots of organised fun events through the week, like guided bike rides, dinghy racing, paddle cruises and family-fun events. And you can do it all safe in the knowledge that your kids are having the time of their lives in our brilliant Active Kids Club.
Our crack team of RYA (Royal Yachting Association) instructors have helped thousands of guests over the last ten years – whether finding their sea legs for the first time or developing their sailing and windsurfing skills. We offer a free Start Sailing and Start Windsurfing lesson and after that, our team will help you rig up, get launched and free-sail our great kit all week; or coach you some more if you would like further tuition. We offer RYA courses for sailing and windsurfing (beginner to advanced) which follow the Ocean Elements 'Fast Forward' coaching technique, from only £69 (8-10 hrs). Pretty good value at £6.90 an hour!

Please Note: Inclusive Ocean Elements Water sports and Activities are for OE guests only Public prices for courses are from £149 and are availability dependent.


Wind Conditions
Kos is famous for its exciting, but manageable wind conditions (with flat waters) for sailing and windsurfing. But conditions are perfect for beginners too: each morning starts the same, with a gentle on-shore wind and calm waters (great for families) before the more exciting thermal winds build in the afternoon. Our excellent beach team will help you get the most out of your sailing and these great conditions, whatever your level.
Activities on the shore
Whatever you're into, whatever your fitness, whatever you're keen to try: you'll be in your element with our huge range of all-inclusive activities for any age and ability. If you're keen to laze around the beach club then there's plenty to try, like a yoga or pilates session or a game of tennis or a fitness class. Then again… you could just relax by the pool after a long lunch.
If you feel more active, then grab a bike from our racks and go for a spin along the coast or join one of our guided rides or check out the centre's own archery and Scuba Diving sessions. There's plenty to do.