Akti Beach Club

Kos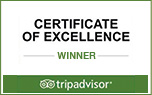 At A Glance
Tues, Thurs, Saturday departures
5* Beach Club (All-Inclusive)
Onsite restaurants; Bistrots; Cafes
Near Kardamena town (5-10min)
Swimming; Spa; Wellness
Tennis courts; Gym
Evening Entertainments
Try Scuba Diving; Waterskiing
About the Beach Club
Kos has all the ingredients for the perfect beach holiday, with a long sandy beach, plenty to do (on and off the water) and reliable winds that suit beginner to advanced sailors and windsurfers.
Akti Beach is a 4 star club hotel situated on the shores of a long and sandy stretch of beach with plenty to do (on and off the water) and an array of watersports to suit all levels and tastes. Villa style buildings dot their way through gardens and lawns that lead directly onto the beach where you'll find a fully stocked Ocean Elements Watersports and Activity Centre which is free-and-inclusive (for our guests only). Expect the usual formula of top-notch windsurf kit, sailing boats, bikes, paddle sports equipment and a greatteam of staff with our own British RYA instructors to make your holiday amazing!
So whether you want to switch off or jump on-board, you'll be in your element and you can do it all safe in the knowledge that your kids are having the time of their lives in our brilliant Kids Clubs. What's more, if you book soon, kids age 2-14 save up to £450!


Akti Beach is, as you would imagine, situated right on the water's edge. It looks out over a stretch of beautiful ocean with a sandy (and slightly shingled) beach. Set within a large and wonderful space, its swimming pools, lawned gardens and the array of Akti-run activities, (like archery, crazy golf, kids playgrounds and aerobics), all lead down to the beach. You can relax in Wellness areas, enjoy a Volcanic spa and dine in several bars and restaurants to keep you nourished all day. You'll find a lot of variety here. More than you'll need for a week or two away.


Activities included
Whatever you're into, whatever your fitness, whatever you're keen to try: you'll be in your element with our huge range of all-inclusive activities for any age and ability. If you like to be busy with lots of variety, then you're going to like it here!
Take part in daily aerobics sessions, yoga classes and tennis to 'Try Scuba Diving' sessions, water skiing, wakeboarding, archery and mountain biking... it's all going on here! You can go paddle-boarding, kayaking, sailing and windsurfing as much as you like; and join our free-and-inclusive water sports lessons and RYA courses. We'll even teach you the art of 'Windsurf Foiling' and Dinghy Foiling' in an inclusive Taster session if you're an Ocean Elements guest.
Our expert RYA instructors on hand to deliver our free and inclusive programme of lessons (including free RYA courses) for sailing and windsurfing. We cover all levels: from beginner to expert. Our beach team will help you rig up, get launched and free-sail our great kit all week whether you are in a lesson or not. They'll even teach you how to foil on a dinghy or windsurf foiling' if you're looking for the ultimate thrill!

Reckon you can fit even more in? Then for a little extra you can go water skiing or wakeboarding, try ringo's and parasailing; all in the watersports centre next to ours - situated right at the foot of the Akti Beach garden.


Wind & Sailing Conditions
Kos is famous for its near-perfect wind conditions for sailors and windsurfers, which serve up exciting, (but manageable), winds each day; and its trademark flat waters make things exhilarating for everyone from speed seeking experts to tentative beginners.
The calm morning conditions (every day) are also ideal for beginners to learn to sail and windsurf or waterski and wakeboard. Each morning starts the same: with a gentle on-shore wind and calm waters (great for families) before the more exciting thermal winds build in the afternoon. Our excellent beach team will help you get the most out of your sailing and these great conditions, whatever your level.


Activities on the shore
If all this activity sounds a bit too much, then relax... hit the sunlounger... hard! Akti beach is a haven for relaxation. Try the Volcanic Spa and even book a treatment in the Wellness suite.
If you're keen to hang around the beach club, there's plenty of swimming pools and bars to choose from. You'll also enjoy our Healthy Elements programme with everything from beach games to fitness sessions like yoga, pilates, zumba and aerobic workouts, organised by the centre's own staff.
You'll also enjoy the centre's own archery sessions, its many kids play parks and daily animations (entertainments) to keep young minds amused.

As well as being a top watersports destination, Akti Beach is surrounded by stunning coastal scenery and epic mountain ranges offering incredible walking and mountain biking; so grab a bike from our racks and go for a spin along the coast or join one of our guided rides.
Food and Drink 24/7!
Our Ultra All Inclusive means exactly that... That food and drink is served all day and all night (24/7) and won't cost you a cent. You will certainly appreciate why the food at Akti Beach earns such high praise from guests.
Of course, a good day on the beach starts with one very important meal. Each morning you'll enjoy a fantastic breakfast buffet with all-you-can-possibly-imagine from a freshly cooked Full English style breakfast to an array of mouth-watering continental and healthy options. The perfect start to set you up for a day of inclusive activity.
You'll enjoy show cooking stations around the main meal times of breakfast, lunch and dinner; and buffets open for as many hearty meals that you can fit in, and all you can eat in between. Enjoy Greek, Italian and Asian cuisine with lots of wonderful seafood and all special diets catered for. Treat yourself one night and book into the clubs exclusive Chinese restaurant. Why not? It's all inclusive.


Bedrooms...take your pick
Villa style buildings dot their way through gardens and lawns that lead directly onto a long and beautiful beach. There's a wide range of rooms at our club, so if you can't find your ideal room - do give our sales team a call.
All rooms have satellite or cable TV and a balcony or terrace with air-conditioning, hair-drier and a fridge. Tourist taxes are payable by you when you check out of the Beach Club. Charges vary by destination and are currently between €1.50- €4 per room per night.
Twin Rooms: Max. occupancy 3 adults (sofa-bed)
(Child <15 gets up to £506 off; 3rd adult gets 30% off)
Open Family Rooms: Max. occupancy 3 adults + 1 child
(Child <15 gets up to £506 off; 3rd & 4th adult gets 30% & 40% off)
Family Rooms: 35 m² (2 bedrooms, separation wall). Max 4 adults.
(Child <15 gets up to £506 off; 3rd & 4th adult gets 30% & 40% off)
Superior Family Rooms: 42 m² (2 bedrooms, separation wall). Max 4 adults + child
(Child <15 gets up to £506 off; 3rd & 4th adult gets 30% & 40% off)
Maisonettes: 2 floors, (2 bedrooms & bathrooms). Max 4 adults + child (sofa-bed)
(Child <15 gets up to £506 off; 3rd & 4th adult gets 30% & 40% off)
Discount % is given on the full adult holiday cost, (1 & 2 weeks), excluding flights. Call our sales team for a best-quote with child and over-occupancy discounts
Perfect for all the family
The very short transfer from the airport (less than 15 mins) is always popular with little travellers, and the sheer range of kids' activities at the club make this a great place for families to relax and get active.
Akti Beach provides its very own Kids Clubs* and a children's crèche (ages 1-4). We also run our own exclusive Ocean Elements Active Kids Club (4-13) during the school holidays which includes the usual land-based fun and games and water sports tasters using our own British RYA instructors. We're masters at making sure your kids will have a great time, both on and off the water.
Our own RYA Youth Squad is also available: a dedicated watersports coaching programme for 8-13 year olds budding sailors and windsurfers. We offer coaching for older teens too, as well as a social club where they can hang out and make new friends over games of beach volleyball and frisbee.

There's plenty of playgrounds, family activities and games dotted around the centre. You'll also appreciate our range of interconnecting and family rooms.

*Akti beach run their own Kids Clubs with a crèche club (ages 1-4), mini club (ages 4-13) and teenagers club (ages 13-15).