Akti Beach Club

Kos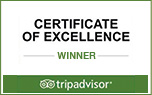 At A Glance
Saturday; Sunday & Midweek departures
Kids (under 15): Save £650
5* Waterfront Beach Club
All-Inclusive food & drink (24/7)
Restaurants; Bistrots; Cafes
Swimming; Spa; Fitness; Wellness
Tennis courts; Gym; Kids playground
Evening Entertainments
Dinghy/Windsurf regattas
'Intro to Paddlesports' lesson
Mountain & road bike hire
Fitness classes (centre run)
Creche & Kids Clubs (2-17yrs centre run)
Inclusive Tennis; Yoga; Archery
About the Beach Club
Kos has all the ingredients for the perfect beach holiday, with a long sandy beach, plenty to do (on and off the water) and reliable winds that suit beginner to advanced sailors and windsurfers.
A holiday at Akti Beach is a chance for the whole family to shake the rest of the year off, stretch out... and unwind. Flop into a lounger by the pool or gardens with a book, try a tennis lesson or take out our watersports kit for a spin round the bay and get wet windsurfing, sailing, kayaking and paddleboarding. Whatever your tonic, you'll be in your element with us!

You can do it all safe in the knowledge that your kids are having the time of their lives in our brilliant Active Kids Club>: hanging out with new friends, learning new sports and skills on and off the water... and giving you a well-deserved breather!

Akti Beach is a 5 star club hotel situated on the shores of a long and sandy stretch of beach with all inclusive food and drink (day and night) and plenty to do on and off the water. Villa style buildings dot their way through spacious gardens and lawns that lead directly to the beach where you'll find a fully stocked Ocean Elements Watersports and Activity Centre which is free-and-inclusive, for our guests only. Expect the usual formula of top-notch kit, and our own staff and instructors to make your holiday amazing and to keep you active from dawn until dusk, if you choose!

And of course, you can do it all safe in the knowledge that your kids are having the time of their lives in the club's own childcare and creche facility - hanging out with new friends, trying new activities - and giving you a well-earned breather to try some for yourself!

Akti Beach offers lots of entertainment for the landlubber in you! You can try from an array of activities from archery and tennis to crazy golf and daily aerobics classes. Relax in the clubs' Wellness areas, enjoy a Volcanic spa and choose from a selection of onsite bars, bistros and restaurants to keep you nourished for 24 hours a day. You'll find a lot of variety here. More than you'll need for a week or two, that's for sure!.
Activities included
You're not just staying with us for the week (or two) - you're part of the club. So all our activities, whether they're on dry land or in the water (for you or the children) are included in your holiday.
After a legendary Akti breakfast (or before!) take a stroll down to our watersports centre and choose from an exciting range of paddle sports equipment, sailing dinghies and windsurf kit. Or just grab a mountain bike and go for a cycle along the coast. All our active-kit is free for you to use all week.
We've got a crack team of expert RYA instructors delivering water sports tuition all week and our beach team will help you rig up, get launched and free-sail our great kit all week whether you are in a lesson or not.
We include a 3 hour starter lesson (on the water) for beginner sailors and windsurfers; and those of whom may need a little 'brushing up' in order to use our beach kit all week. We also run daily skill clinics (which are shore based) for more experienced sailors and windsurfers covering everything from tacks and gybes to spinnaker handling and water starts on your board. We provide safety boat cover on the water all day, so you can just enjoy the sailing whilst our expert team are close at hand.
Reckon you can fit even more in? Then for a little extra you can go water skiing or wakeboarding, try ringo's and parasailing which is great fun in the morning's calm waters; and all these activities take place very close to our club.

And don't forget that whatever you're into, whatever your fitness, you can do it all safe-in-the-knowledge that your kids will be looked after at the club's own creche and childcare facilities which are run by professional, local childcare staff.