Dehler 38 for charter
Probably the most beautiful yacht that you are likely to see
We are proud to have this exceptional yacht for you to charter from Lefkas in the Greek Ionian. Her German build quality and beautiful lines, (probably the most beautiful yacht you will ever see), make her stand out from the crowd.
Looks aside, it's her easy manners and sparkling performance that are the real attraction with this yacht. Not only is she (very) easy to sail, but if you like to tweak sails and you love sailing rather than motoring - then you'll want to charter this yacht over any other you are likely to find in the Med'... And as a word of warning: you'll find it hard to sail any other boat again!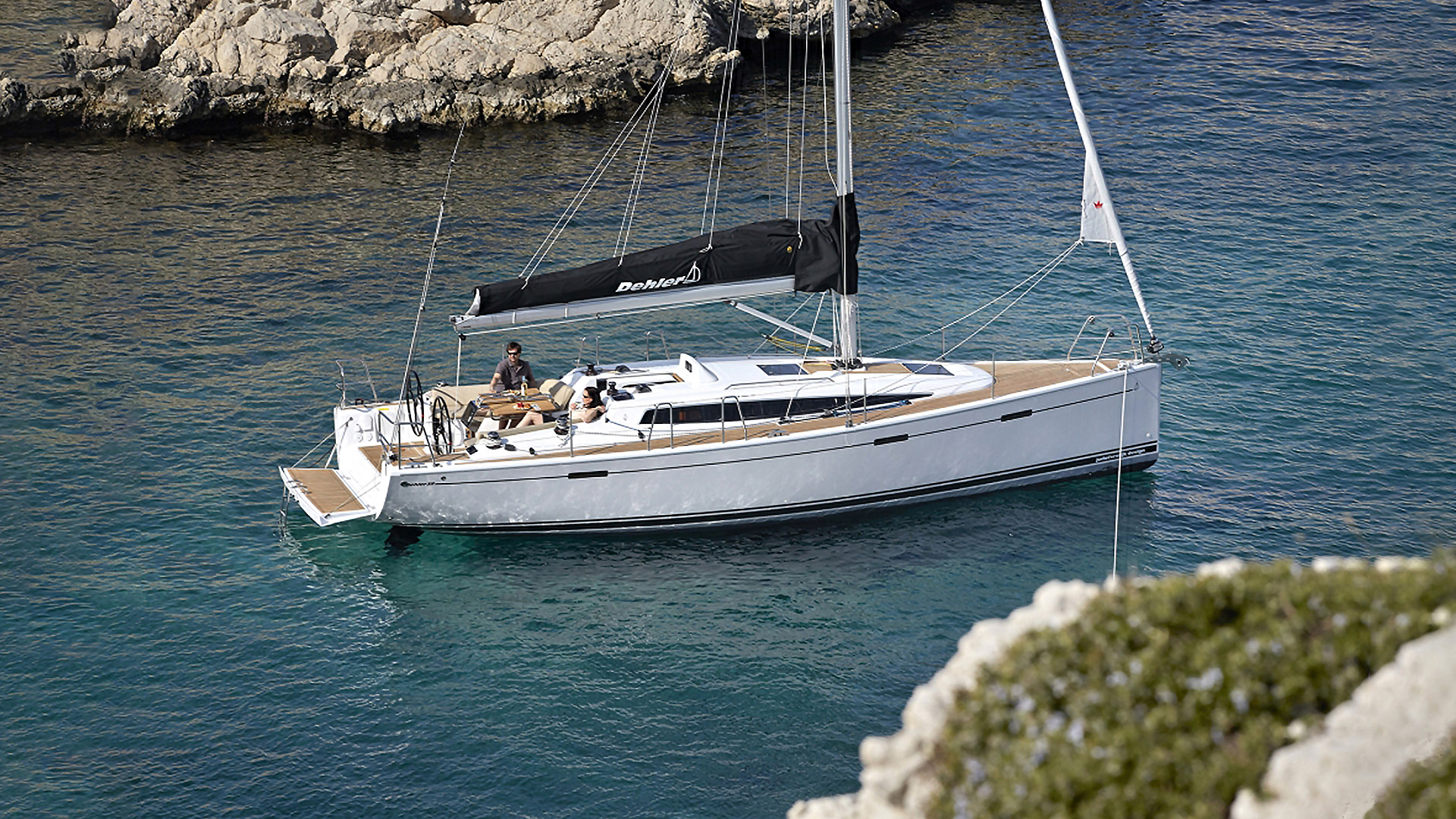 Be warned!
A life of penury will undoubtedly ensue after a week aboard Hera as you try to find ways of pouring your hard-earned money into sleek and graceful sailing boats like the Dehler 38. To experience such a graceful sailing machine will change you forever. No more will the common-all-garden Bavaria do!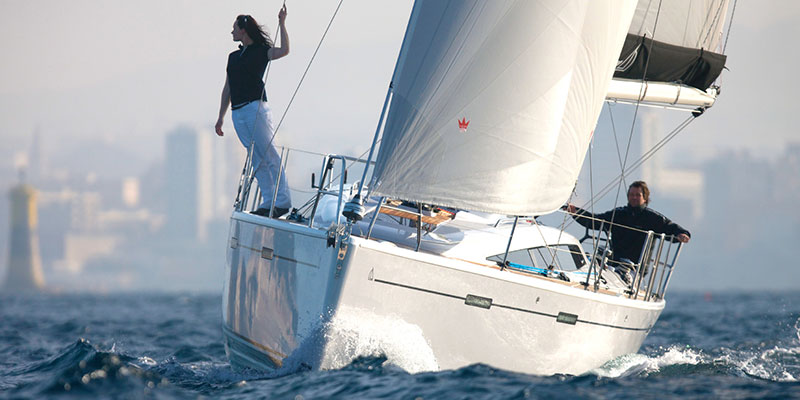 Sailing was never so addictive
So lovely is she to sail that you'll be sailing into harbour long after everyone else has turned the engine on and given up for the day.
The '38 may be the 'wild-card' in our fleet, but she's a sheep in wolf's clothing. Easy to sail for a couple or a family, she's utterly suitable to the Med' and alfresco living. Her addition to the programme was not a financial consideration, but a heartfelt decision courtesy of our MD James Hardiman who loves boats that sail well. And not many sail better than the Dehler 38.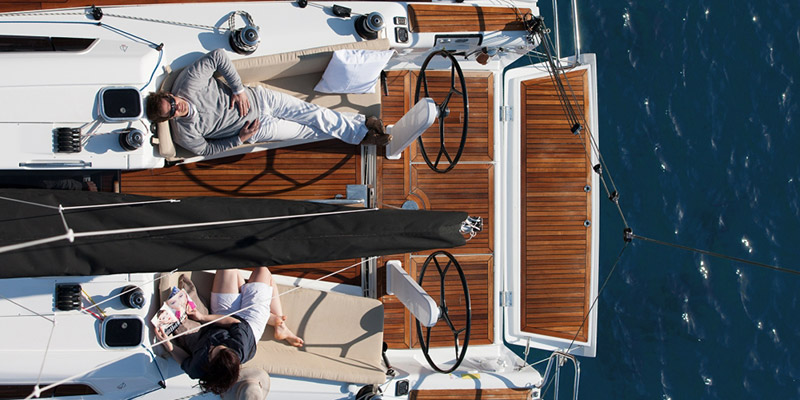 ---
FACT BOX
Name: Hera

3 sleep cabins, 11.7m LOA

Based Lefkas (Ionian)

Launched 2020

7 Nts with Ocean Elements in June £1035pp with Flights (based on 4 sharing)
Prices correct at time of print
---
'No more will the common-all-garden Bavaria do!'
Back to Blog