Hanse 388 Charter
Not your usual 'run-of-the-mill' charter yacht; our Hanse 388 'Athena'
Our brand new fresh-out-of-the-box Hanse 388 has a German build quality and exciting sailing performance. She also has no less than 19 windows in the deck that light up her thoroughly modern, upgraded cedar wood interior. Whilst (as Yachting Monthly put it) she might sound like a Greenhouse, she sails like a yacht and a very good one, too.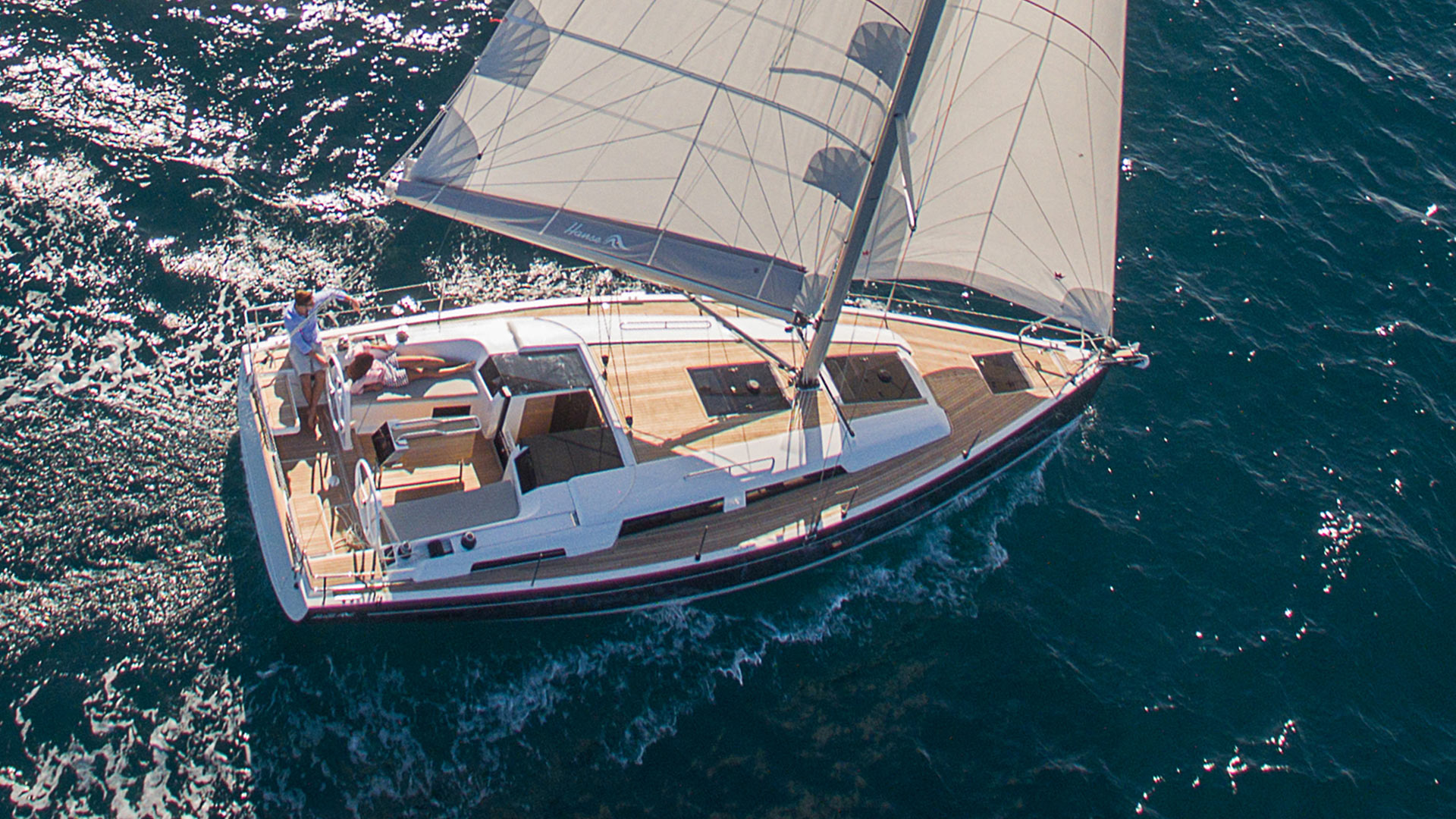 The delightful 'Athena'
'Athena' is based in the Ionian. You can choose to cruise her two-up - or sail with your family - she's so lovely and easy to manage. You'll particularly like her self-tacking Jib and feather-light steering (which Hanse have got just right!) and which we have further enhanced with the addition of twin composite-carbon steering wheels.
But it's hard to give up the helm!
So light and precise is her steering that you will quickly become unpopular with your crew. That is, a skipper who cannot bear to tear themselves away from the helm and sails straight past all the idyllic anchorages en-route to our next flotilla destination.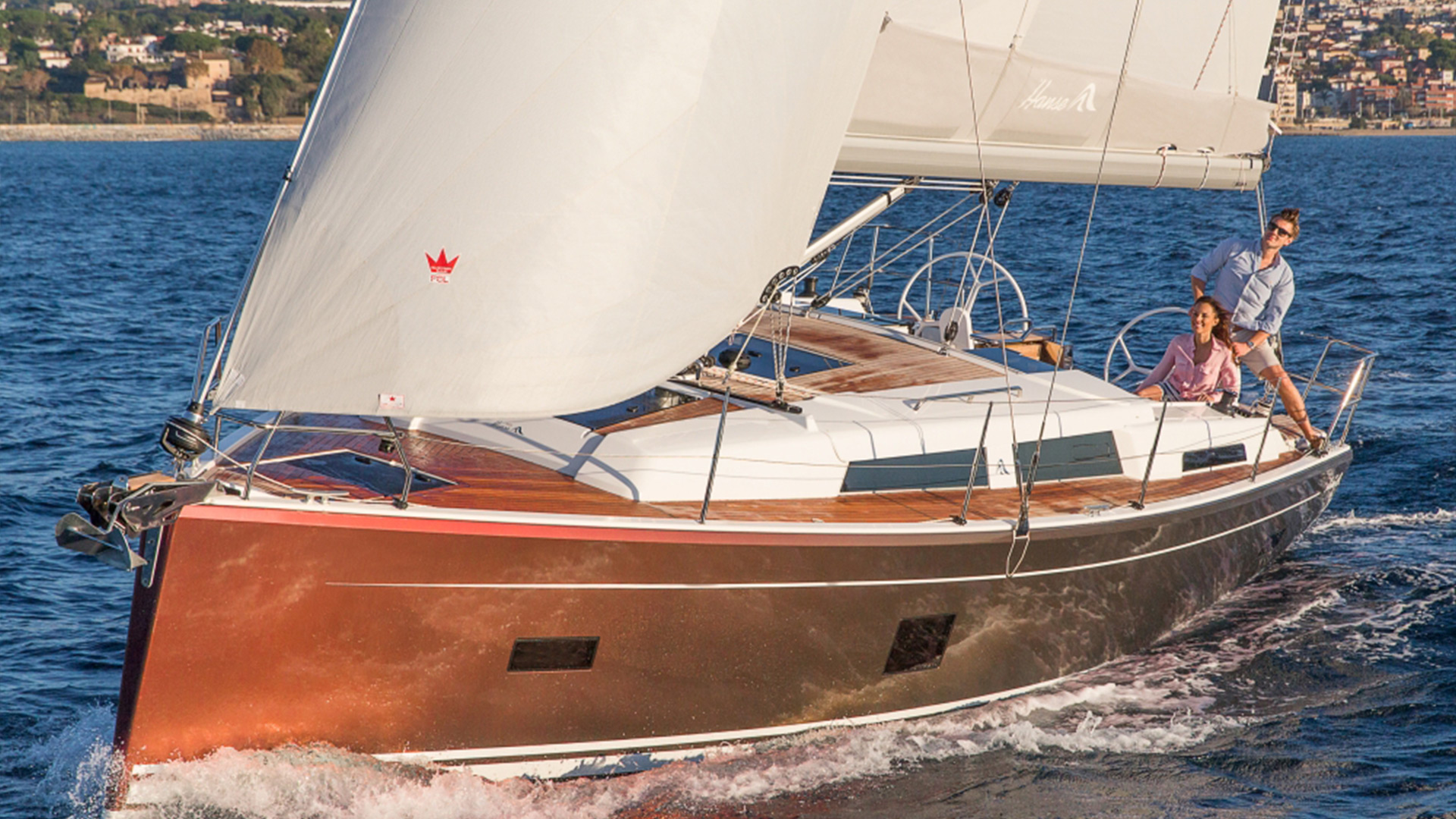 There's no need to slum it!
Charter yachts have a not-unfair reputation for dubious quality due to (many) years of hard use and carefree charter companies who take short-cuts-to-maintenance in calmer sailing destinations like the Med'. In other words, you can end up renting a real lemon if you're not careful!
Worn interiors, dodgy deck-gear, temperamental anchor windlasses and baggy sails are not what we like to aspire to at Ocean Elements. That's why our Prestige Line of yachts are all brand new (for 2020) and not only that, but we've upgraded them from 'normal charter spec' to something that you'd like to sail. We spec upgraded interiors, composite steering wheels and high-end sails as standard, so you spend your precious week (or two) enjoying your yacht and not waiting for it to be fixed.
---
FACT BOX
Name: Athena

3 sleep cabins, 11.4m LOA

Based Lefkas (Ionian)

Launched 2020

7 Nts with Ocean Elements in June £998pp with Flights (based on 4 sharing)
Prices correct at time of print
---
Back to Blog