Improve Your Sailing Skills on a Yachting Holiday
Ocean Elements is making waves this summer as yachties refresh their skills with our exciting 'Stay and Sail' holidays, and our exclusive yacht flotilla programme takes to the seas in the Southern Ionian.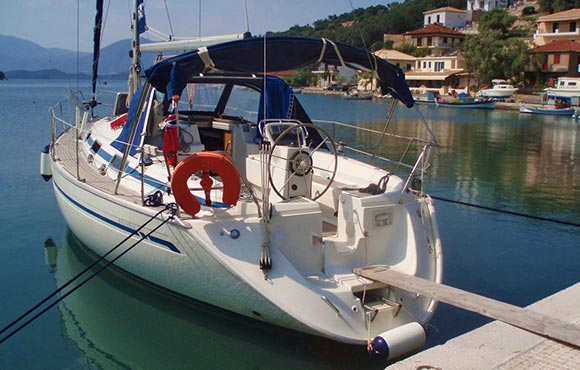 Stay and Sail
Ocean Elements has always offered the very best in sailing and Beach Club holidays, and our Stay and Sail programme is no exception. It gives yachties the chance to relearn and perfect their sailing skills as well as giving novices the chance to experience life at sea. Our two week Stay and Sail holiday combines one week at our award winning Surf Hotel Beach Club in Vassiliki and the second week aboard your very own yacht – this can be Bareboat or part of an Ocean Elements Flotilla. Your week at the Beach Club includes dinghy sailing and tuition, a raft of water sports, local excursions and our brilliant Kids Club.
New yacht flotilla programme for 2018
Our new exciting yacht flotilla programme, based in Lefkas marina, offers a specialised service with a cap of eight carefully selected, and impeccably maintained yachts. Guests can choose from our classic range – Bavaria 37 – 40 footers – or from our Premium range – Dufour 401 and Jeanneau Sun Odyssey 57.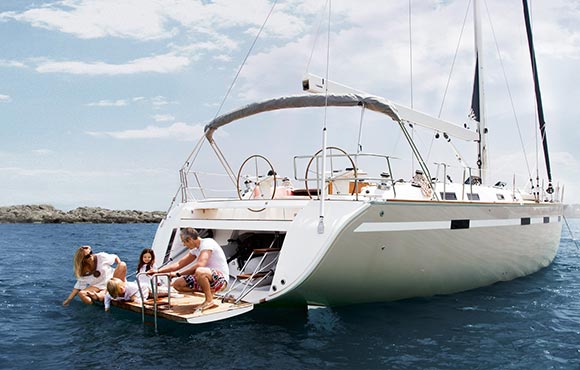 Salty dogs and new tricks
They say you can't teach an old sea dog new tricks but you can certainly hone and relearn old ones! Many yachtsmen's (and women's) first experience of sailing comes from a dinghy background but these essential core sailing skills and techniques are often lost or forgotten. At Ocean Elements our mission is to get sailors back in these exciting boats and show them just how much fun a dinghy can be. Our range of modern, high-tech boats and family cruising dinghies make sailing safer and easier than ever before. Small boats really feel the wind and waves, they are far more responsive requiring a more skilled hand. Our RYA instructors are on hand to offer expert guidance and tuition. We also offer spinnaker training in our dinghies so guests can train on sailing asymmetric spinnakers in a warm and calm environment. So, now's the time to banish those bad habits and sail better – there really is no excuse for baggy sails or flapping leaches and excessive heel angles! James Hardiman, sailor, Managing Director and founder of Ocean Elements, comments: "
As a yacht sailor myself I have relearned a lot of old skills by simply stepping back into boats like a modern Laser or Wayfarer. Dinghy sailing has helped my current Solo Yacht Racing campaigns as you can truly feel every subtle effect the wind, waves and your body weight has on the efficiency of a boat. Inviting older guests, and their families, to join us to hone old sailing skills, or learn new ones, will set them up beautifully for sailing their yacht more efficiently during the second week of their flotilla."
The details
Our Stay and Sail holiday start with week one in Vassiliki, Greece at our flagship Surf Hotel Beach Club. It includes access to our fleet of dinghies (RYA tuition), a range of water sports, mountain biking, yoga, excursions, theme nights, kids' club and activities like watercolour painting classes. Week two guests are transferred (30 mins) to Lefkas marina where the flotilla departs from. Our lead boat and skipper will help you navigate and route plan your way around the islands whilst providing advice and help along the way. As well as the sailing, there's a great social side for you to join in with. Return flights and RYA tuition are included. Prices start from £990 pp for 2 weeks in July.
Additional notes: Elements Holidays Ltd and its brands Alpine Elements and Ocean Elements have been operating for over 18 years. Our ethos is about providing niche holidays at mainstream prices. We specialise in winter ski and boarding holidays, alpine summer lakes and mountain holidays, and summer beach club and sailing holidays.As a group we transport over 24,000 clients each year.
Back to Blog