Simon Winkley's coaching week in Vassiliki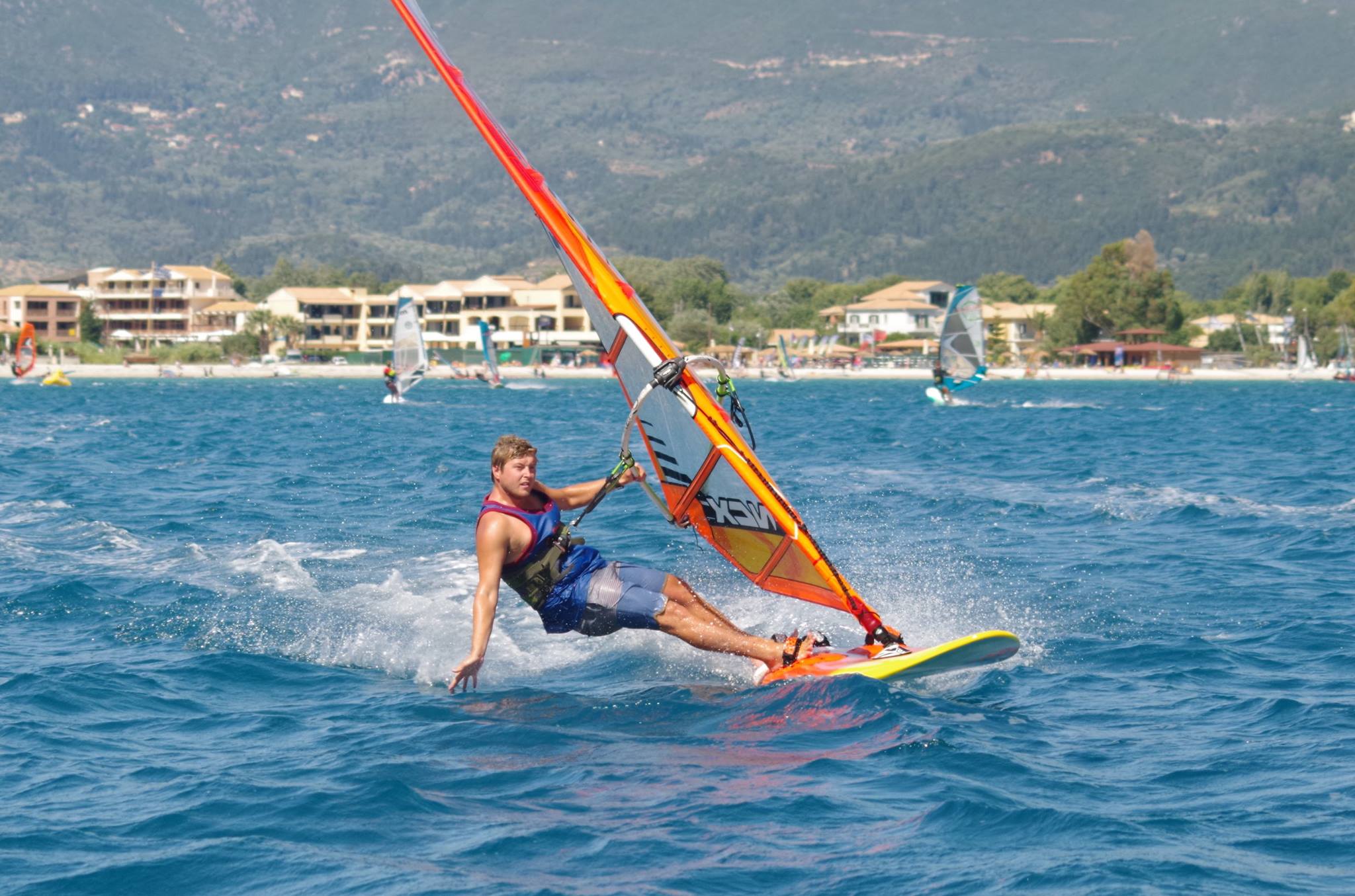 At the end of June our specialist windsurfing centre in Vassiliki hosted an exclusive coaching week with Starboard/Severne Team Rider Simon Winkley. Ten guests of all ages from the UK, Poland and Greece joined him for a week of intermediate to early-advanced skills improvement across a wide spectrum of planing, non-planing and carving skills. The wind was classic Vass with light wind onshore conditions in the morning (for essential shore-based and on-water sessions) and cross-shore every afternoon from Force 4 to Force 6. As 3 of the 10 guests were from Imperial College Windsurfing Club, a further 6 members swelled our numbers for the social programme and other activities such as early morning mountain bike rides.
Most of the guests had never experienced this famous windsurfing location yet all were bewitched by the unique combination of great conditions, warm, clear water, relaxed beachfront location, vibrant nightlife, plentiful assistance from the professional team of staff, high quality kit for all levels of ability and Simon's unwavering commitment to improving their windsurfing and ensuring that their holiday was a wonderful, unforgettable experience. Successes afloat included:
First time harness, planing and footstraps
Going faster than ever before with maximum control
Carve gybe successes for first-timers and those already attempting this iconic transition
Beachstart/waterstart confidence
Upwind and downwind 360s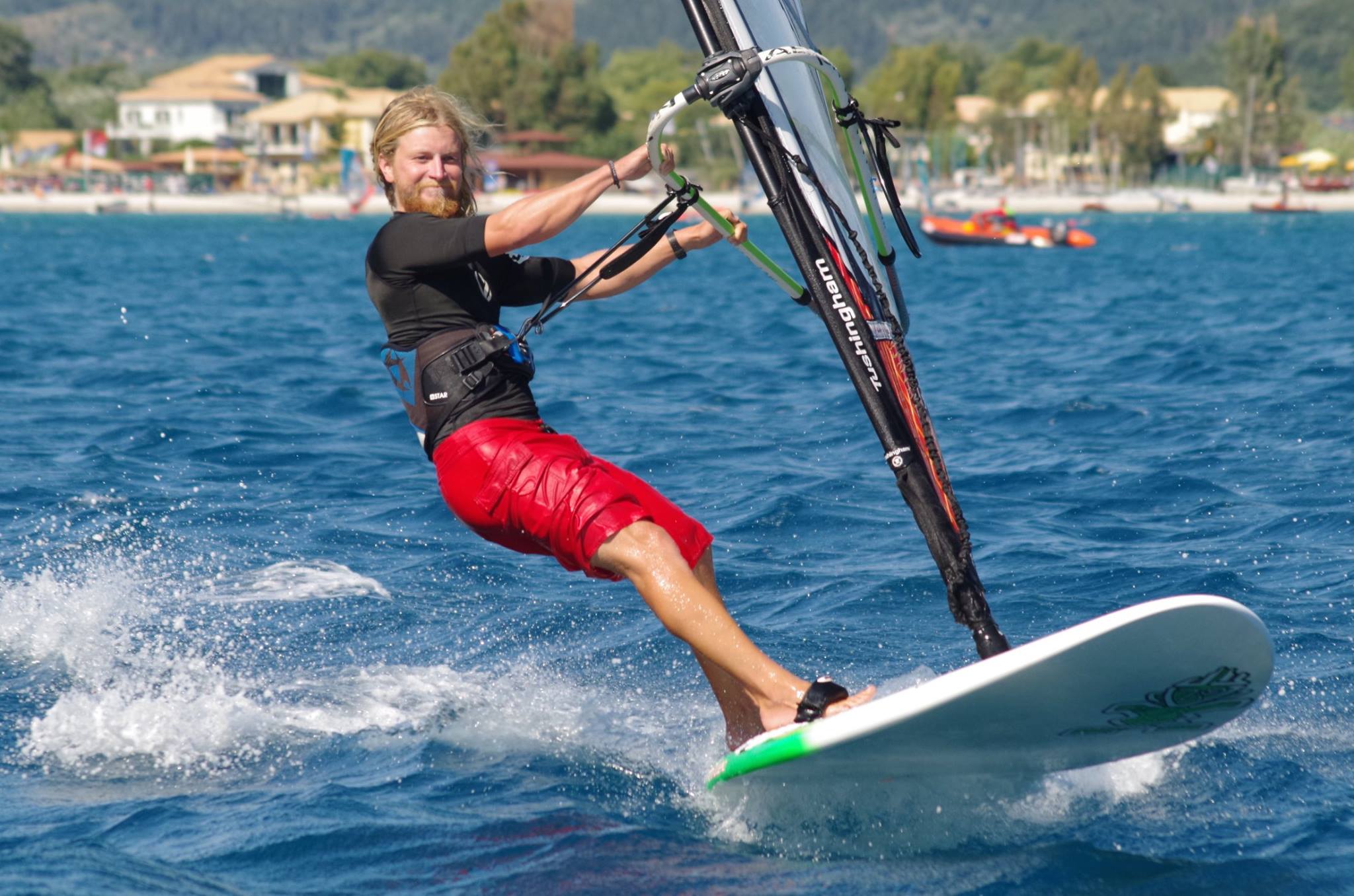 All the guests were delighted with their progress, especially in terms of overall confidence in strong winds. Video feedback sessions were especially popular to enable everyone to learn from the action afloat in a relaxed and supportive environment.
Here's some of the feedback: "Simon smashed it! What coaching…what a week!" (F. Omotosho) "Thank you again for THE BEST WEEK EVER!
The wind was amazing and you were sooooo helpful with all your tips! I improved massively and I am really glad I came. I'll definitely be coming back next year!" (L. Bodmer) "I'm booking on for next year ASAP, that is for sure! Epic progress made already, competent tacks and gybes in lighter winds, more success in stronger winds and planing too…" (C. Tuffill) 2017 dates are set for 25 June - 2 July. Bookings are open now and limited 10 places. The cost is just £695 to include 6 days of Simon's coaching, flights, windsurfing kit, transfers, accommodation, breakfast, SUPs, mountain biking and great times! Book before the end of August for a £50 discount to get even better value for money.
Back to Blog