Stop Dreaming about sailing, wake up and get on the water
Always dreamed of sailing in paradise? We can't think of anything better than dinghy sailing in warm water under the glistening sun, with consistent thermal winds to keep you going! And what beter place than Porto Heli, Greece? Our Nautica Bay Beach Club is a 4* hotel with top-notch facilities and its own private beach… which couldn't be more fitting for our sailors!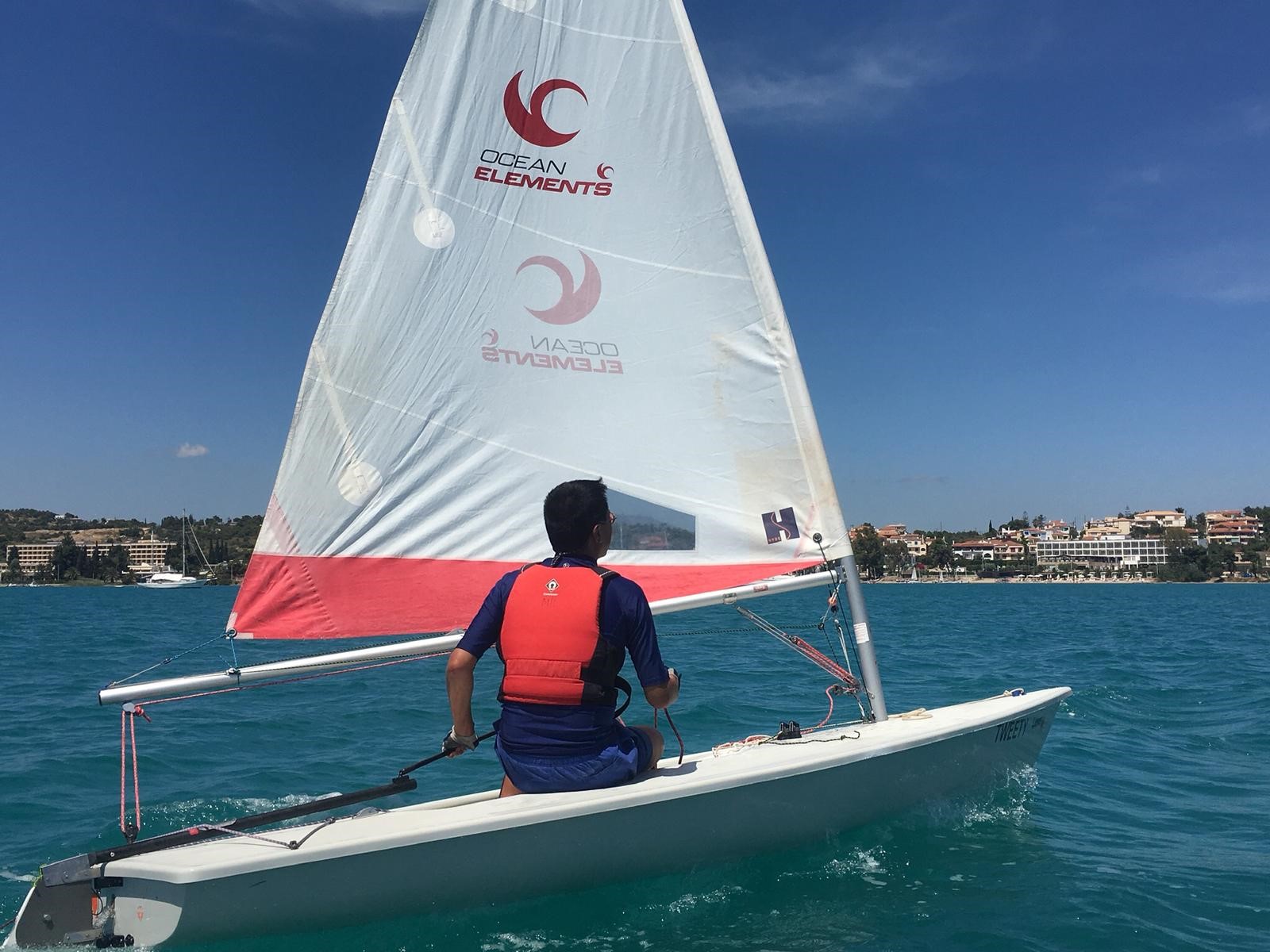 One of our guests at the Nautica Bay Beach Club, Porto Heli last week
Our lovely guests at the Nautica Bay Beach Club took full advantage of our daily programme of free-and-inclusive lessons for Beginners and Intermediates and even learned some advanced techniques like sailing with spinnakers! This programme is run by our very own RYA (Royal Yachting Association) instructors and available for five days a week.
A great range of boats
We've hand-picked the best dinghies and Catamarans to suit the local sailing conditions, from Laser, RS, Hartley and Topper.
We have a fleet of the latest. well-kept boats and there's more kit than you'll ever need! All the latest gear for you to use any time of the day. The more experienced sailors will enjoy our performance craft such as the RS Aero, RS 100, 200, 500 and various Catamarans. All boats are free to use.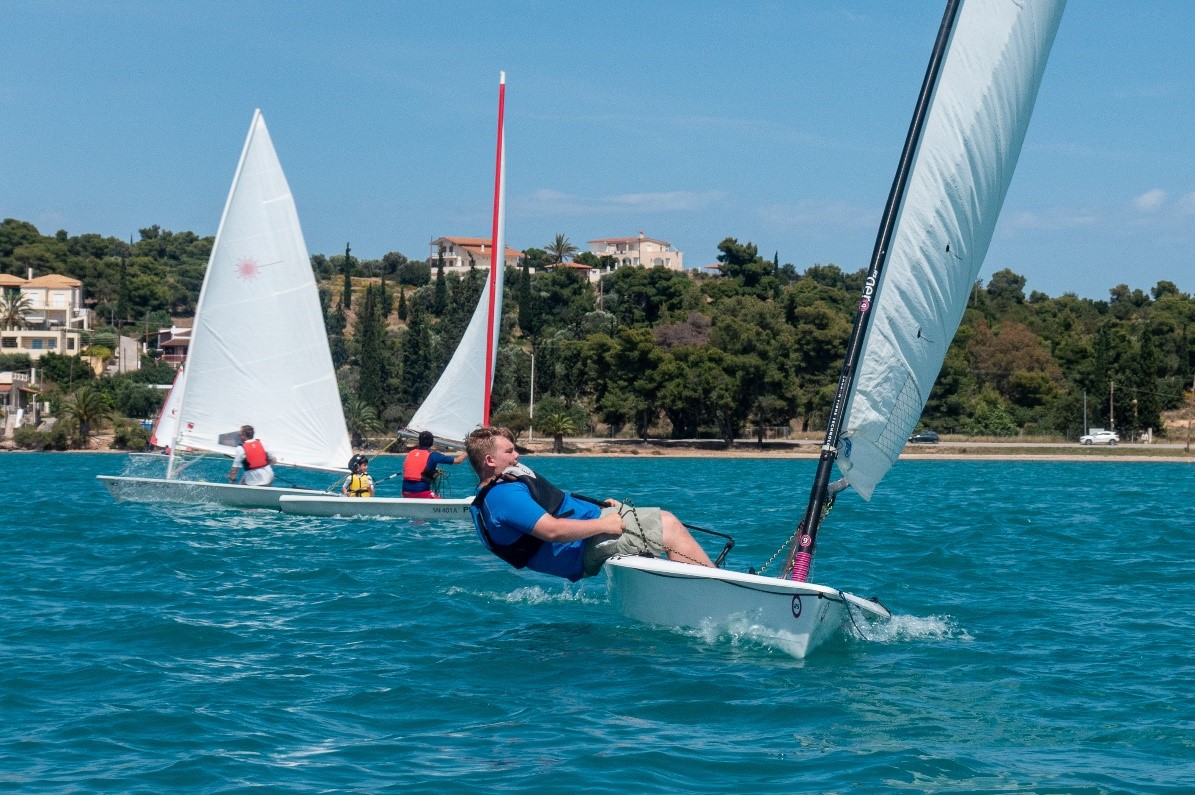 One of our younger guests, Evan Base, at the Nautica Bay Beach Club in Porto Heli, Greece last week
We haven't forgotten about the children!
Kids age 14+ can join our (free) daily lessons and the 4-13 year olds will enjoy our (also free) daily Kids Clubs which offer sailing and windsurfing tasters with other water sports and land-based activities.
Free Foiling tasters!
We now offer foiling for sailing and foiling for windsurfing. You can try this amazing new-wave of sailing (for free as a taster session) at Surf hotel in Vassiliki, Akti Beach in Kos and Nautica bay in Porto Heli. You'll need to be intermediate level for sailing, and planing level for windsurfing. If you like it, (and you will love it) then why not try an RYA foiling course and learn some more
Foiling at Porto Heli and Vassiliki
Back to Blog