Summer fun in the sun!
The sun is shining, and our Beach clubs are bulging with toys for 2019 for you to use. Sailing dinghies... windsurf boards... paddle boards... kayaks... mountain bikes and a better-than-ever Kids Club which'll keep your little-un's busy all day as they make new friends and try lots of new watersports and shore based activities.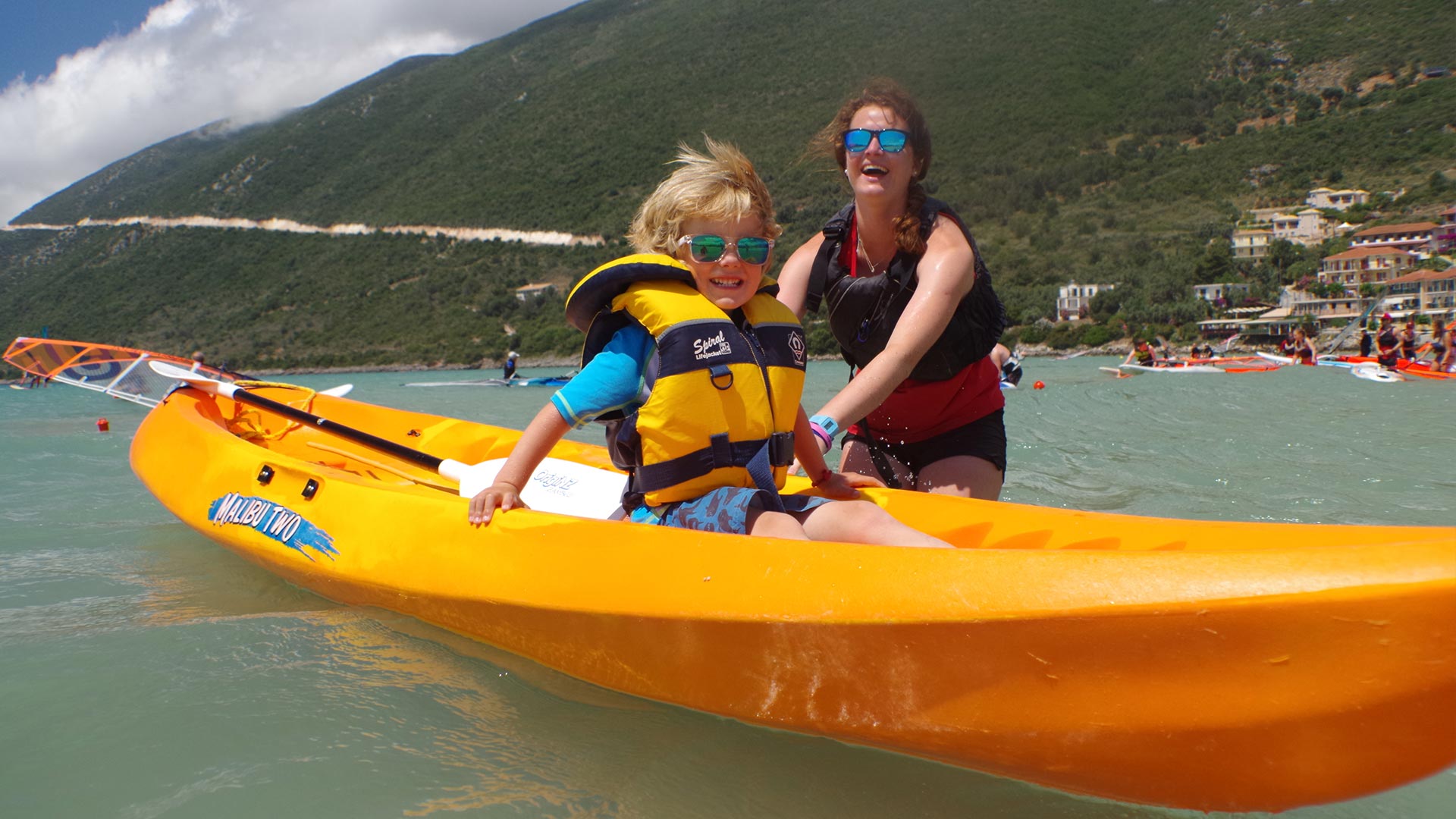 Kayaking at the Surf Hotel Beach Club, Vassiliki
Kids Clubs & Youth Squads!
Kids love our Kids Clubs and that's why we include them in our holidays. Understandably, they get better each year as we fine-tune them with guest feedback, and we've got lots in store for this summer. They're run by our own team of highly experienced childcare staff and Royal Yachting Association (RYA) instructors – so you can leave them safe in the knowledge that your kids are having the time of their lives!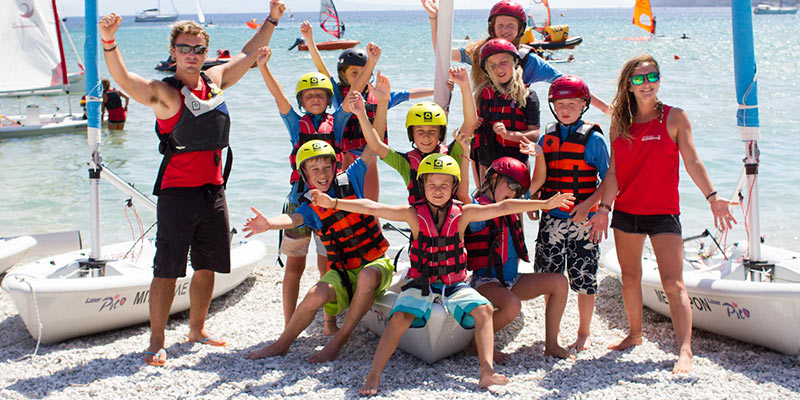 The RYA Youth Squad ready to hit the water at the Nautica Bay Beach Club, Porto Heli
Some of the activities we do:
Raft Building
Kayak Fun
Swimming Pool Games
Paddle Boarding Tasters
Dinghy Sailing Joy Rides
Face Painting
Football
Flip-Flop Golf
Pet Rocks
Wave Hopping
Egg Drop Challenge
Themed Days
Bike Rides
Scavenger Hunts
Art Attacks
Swimming Pool Olympics
Film And Popcorn Or Film And Pizza Night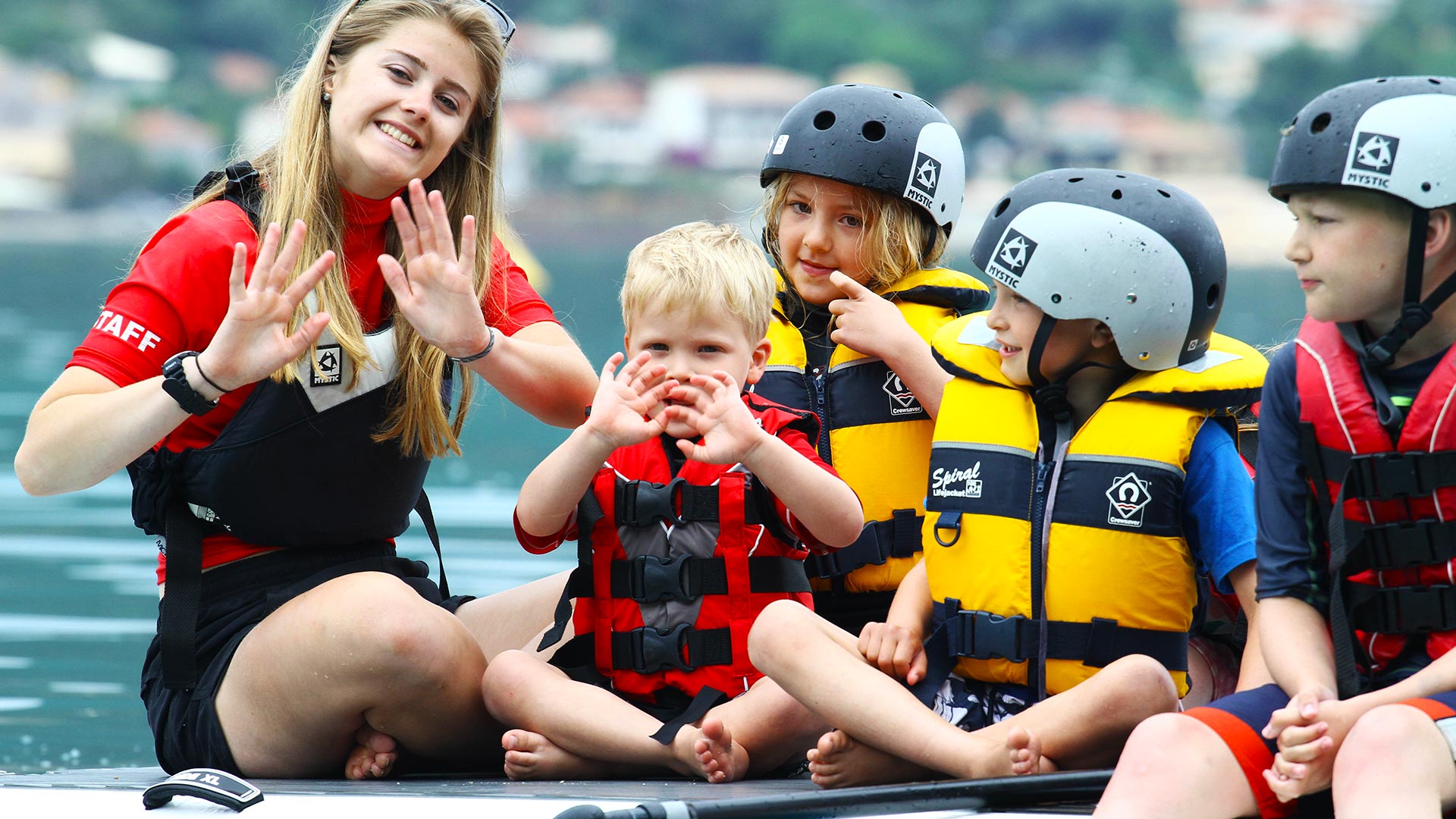 Some of our younger club members trying out Paddle Boarding at Akti Beach Club, Kos
Breakdown of Each Kids Club

Sea Urchins

Sea Tigers

RYA Youth Squad (An upgrade to our Free Kinds Club)

Free club for kids aged 4-7

Free club for kids aged 8-12

5 days: £195 (1 wk), £345 (2 wk) for kids aged 8-13

5 days a week at Nautca Bay & Surf Hotel

5 days a week at Nautica Bay & Surf Hotel

5 full days a week at all resorts

5 half days at Hotel Leda & Akti Beach

5 half days at Hotel Leda & Akti Beach

Includes: 8-10 hrs windsurfing tuition (stage 1-4)

Includes: 10-12 hrs dinghy sailing tuition (stage 1-4)

09.30 to 12.30 | 14.00 to 17.00

09.30 to 12.30 | 14.00 to 17.00

09.30 to 12.30 | 14.00 to 17.00

Available during school holidays

Available during school holidays

Available during school holidays

Staff to child ratio 1:4

Staff to child ratio 1:8

Staff to child ratio 1:6
Back to Blog