The Return Of Our Free RYA Courses!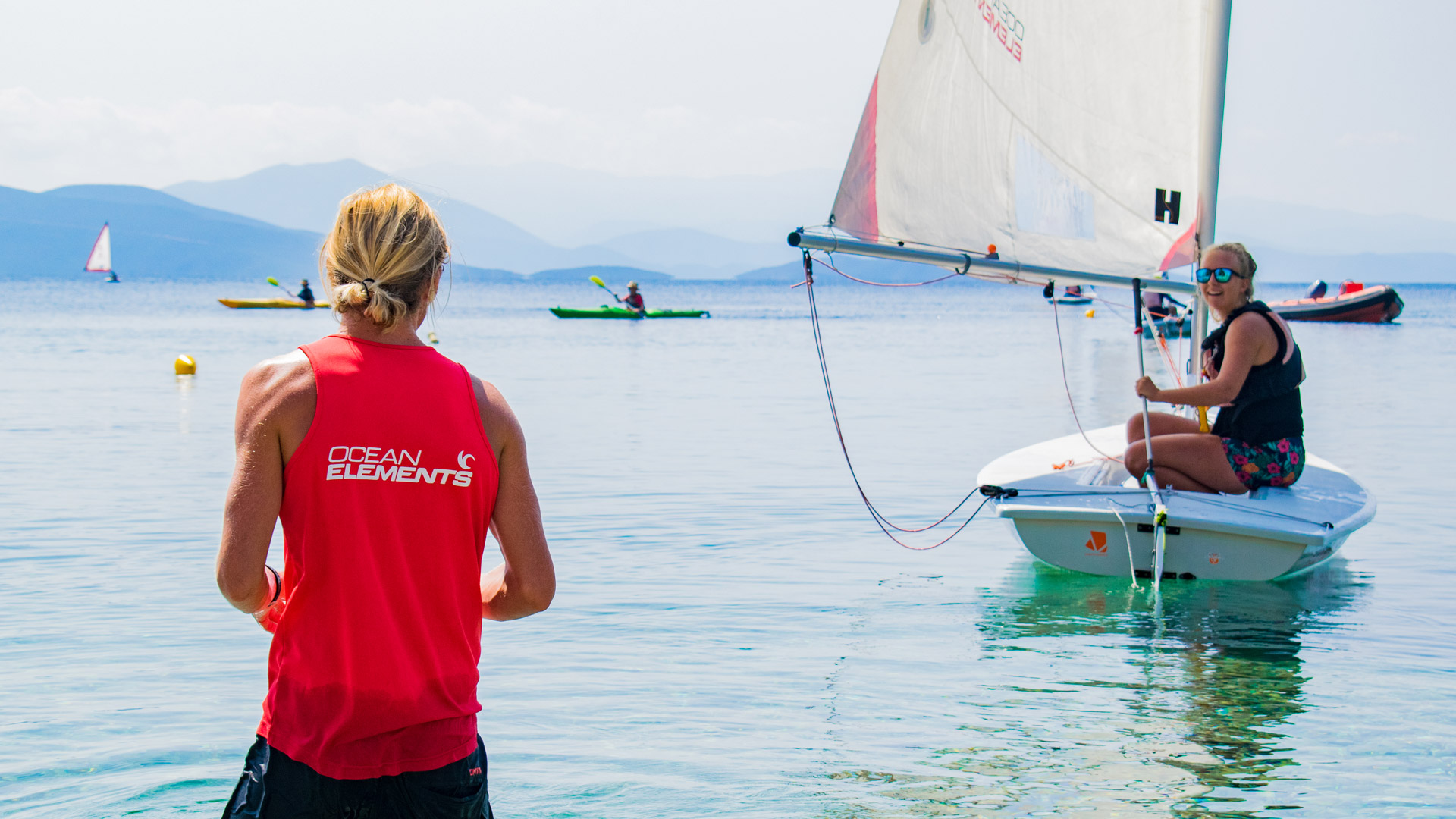 We started the season having made a change to our free tuition offering, which we did from guest feedback in 2018: The response was for some shorter, more intense daily sailing and windsurfing lessons (rather than a complete, free RYA course) and that we fill out the day with more dinghy/windsurf racing and Sailaway dinghy cruising activities to enrich guest experiences.
After two weeks of trialling this, we realised that we all miss the sociable nature of our all-inclusive group lessons (the RYA course) and so we have decided to reintroduce them. We've also decided to keep the racing and dinghy cruising… So it's a WIN for guests and a WIN for our instructors who get to do more of what they love to do best – to teach RYA courses using the Ocean Elements Fast Forward coaching technique and 6:1 ratios. Nice small groups where we get to focus on YOU!
Back to Blog