Want to hire a yacht but don't have the qualifications?
We get so many calls from sailors (both experienced and novice sailors) asking us about how they can charter a yacht and cruise the Greek islands with us. It is true, that to charter a yacht in Greece, you need some sort of qualification. Unfortunately this limits so many sailors (even very experienced sailors) who don't have a piece of paper to prove their skill, nor the time or patience to take an ICC assessment (International Certificate of Competence).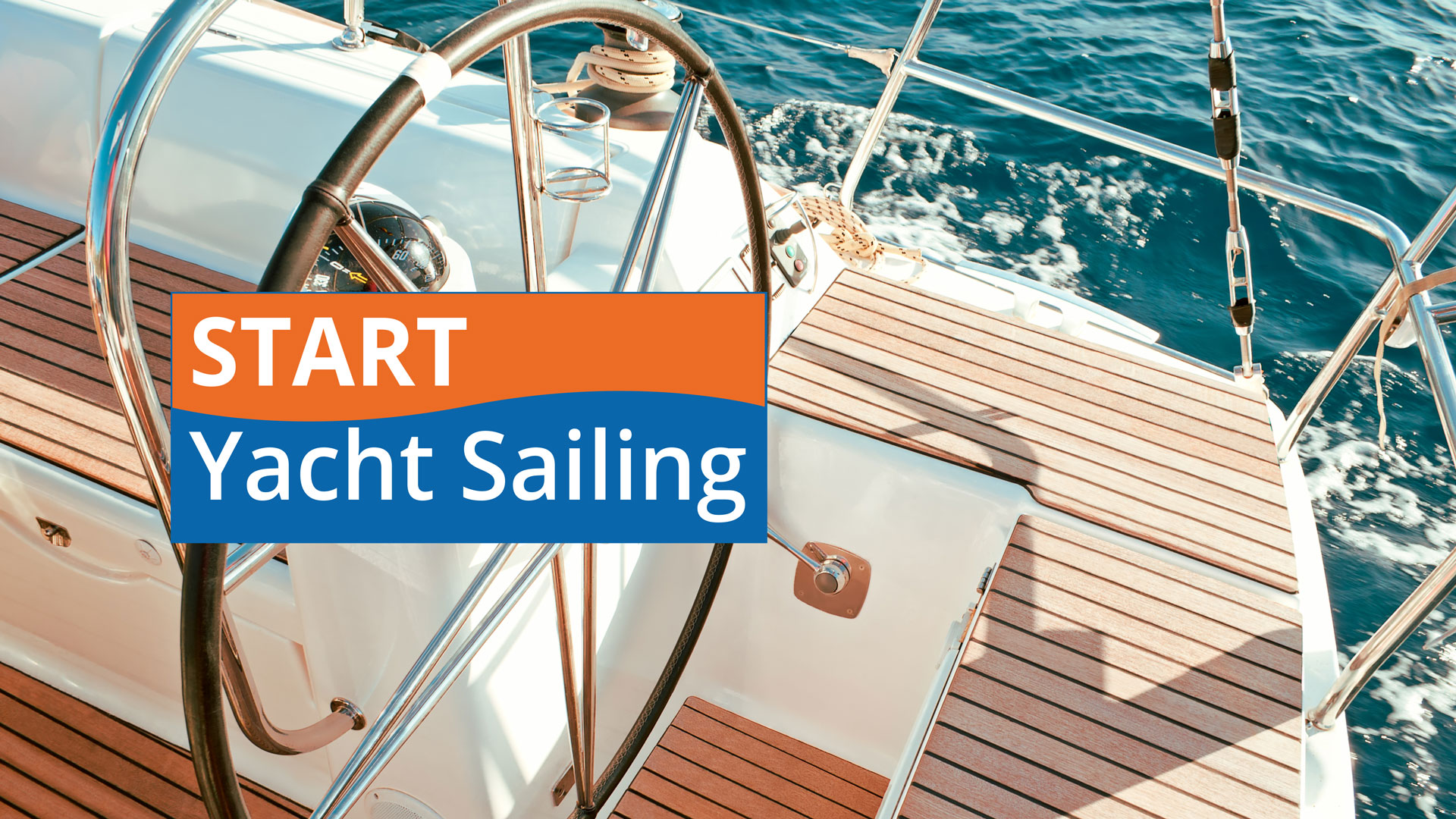 This is why our product team have been working hard all winter to come up with a solution. Even for complete novices!
The Greek islands is a beautiful and not very challenging place to sail, which makes it ideal for novice sailors to get to grips with boat handling and navigating to the next port of call (it's all line-of-sight and not very complicated!).
We have therefore set up an RYA training centre with our chief yacht instructor on our Dufour 365 based at Vassiliki marina for this summer. You can now book a staysail holiday with us and whilst staying at the Surf Hotel in Vassiliki, you can take our 4 days Start Yachting course or a 2 days ICC Prep course (followed by the ICC assessment) which will qualify you to charter a boat from us in week two.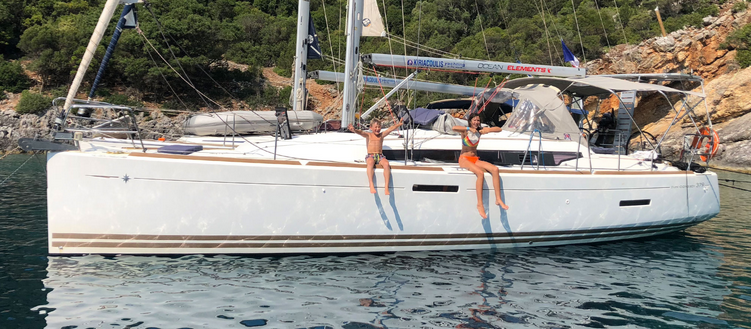 Our Jeanneau 379 at anchor in One House Bay (for lunch and a swim!)
Taking your ICC with us
The ICC prep course (and resultant ICC assessment) is a complete one-stop two day course run by us and will be valid for any other charter company (Internationally). It suits sailors with experience to Day Skipper standard who need that 'piece of paper' to prove their skill. You can take it at the Surf hotel with us for a discounted rate for guests whilst enjoying a normal Beach Club holiday at our award winning hotel.
Our Start Yachting course
This option is for those of you would like to skipper their own yacht but have never sailed before. Our 4-day course will not only enable you to skipper your own yacht on our flotilla in week two (of a Stay Sail holiday) but it'll turn you from a complete novice to proficient flotilla skipper in just two weeks. It's a great foundation for the start of a new lifestyle in yacht sailing!
So yes, it is true - as a complete newbie to sailing - we can turn you into a skipper in just two weeks. You will return home with a Cruising Level 2 certificate and be well on your way to getting a Day Skipper
More on our Start Yachting course
Get Qualified! Fact box
Get qualified with us! ICC
Try our Beginner Skipper course
Zero to hero in just 2 weeks!
Take either course at the Surf Hotel
Perfect when combined with a Stay Sail
Back to Blog