Why the Oceanis 37 is our favourite yacht
The Oceanis 37 is one of our MD's favourite yachts and (more than most) he really appreciates a well sorted, well-performing yacht! Follow James Hardiman on his AZAB campaign this summer as he tackles 2,400 miles of ocean racing in the Ocean Elements J105 racing yacht. He is racing single handed for sponsors Plastic Free Communities and Nurdle micro plastic recovery.
From our MD:
'The Oceanis 37 may not be the most modern yacht in our fleet, but we had one of the best two weeks on flotilla in this boat. I have 4 kids and my lovely wife and I even got engaged in this very lunchtime anchorage - two years ago - aboard this yacht! The photo above is of my 3 year old Libby having her first go at swimming off the back of the very same boat. The Med makes it perfect for everyone to learn to sail, learn to Paddleboard... and even to learn to swim'
Why we love this yacht
Groupe Beneteau make some fantastic sailing boats and the Oceanis 37 has one of the best interiors in the fleet and one of the widest cockpits (great for alfresco dining and sunbathing). Everything you need is onboard - from a good electric anchor windlass (very important) to autopilot, bimini and bathing platform.
Image above, James and family enjoying a last night anchorage in Meganissi
But the real reason James likes the 37 so much is for her sailing performance: As James says: 'She sails like a boat should do, she looks right, not too plasticy and her coachroof is sleek and less caravan-like. Anything that looks right - generally goes right! And so if you are looking for a great performer, the 37 will walk all over most modern yachts upwind, even those much larger than her…'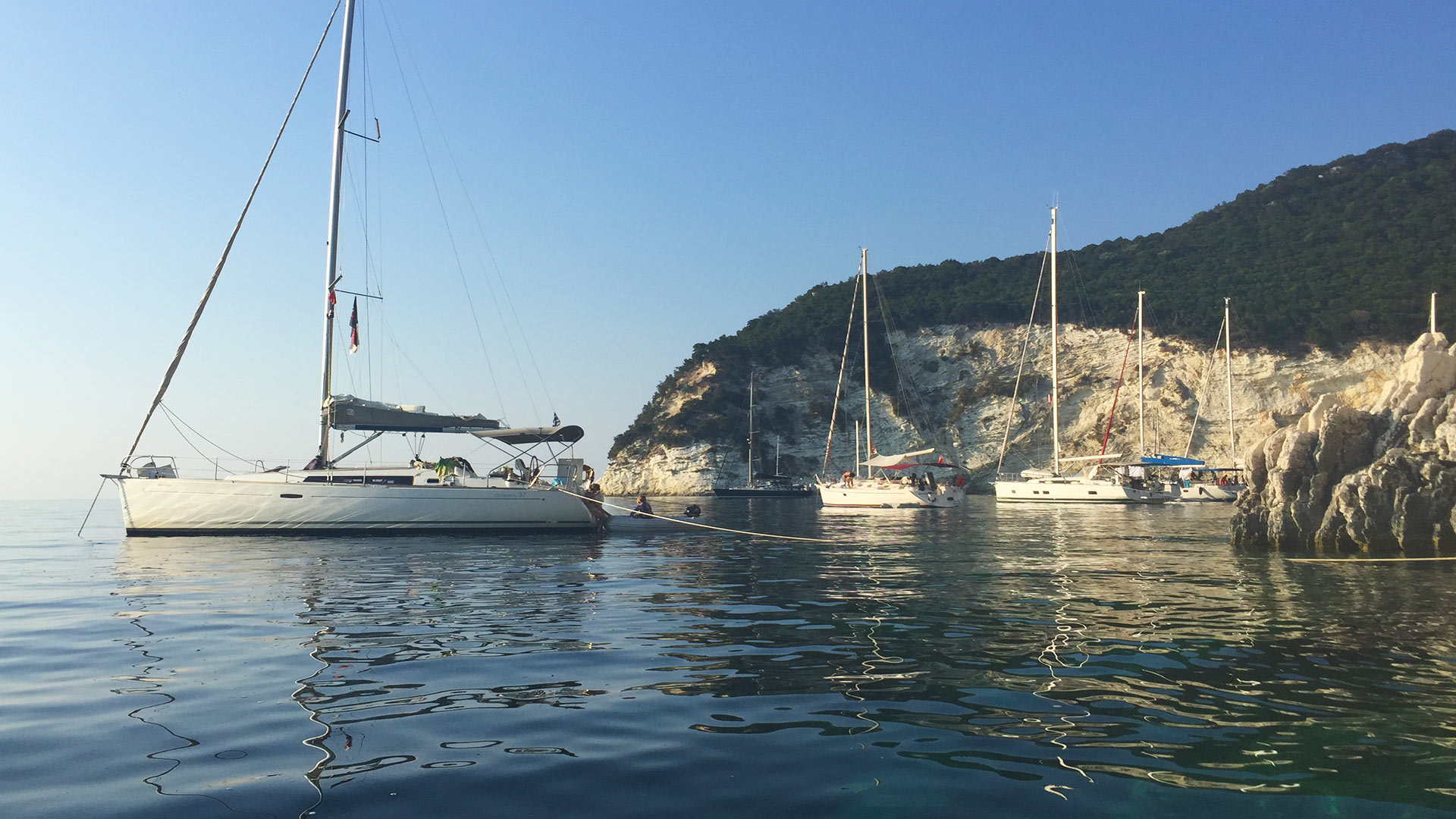 Image above,The Oceanis 37 in one-house bay
Back to Blog