Try our exclusive 'Delivery Route' flotilla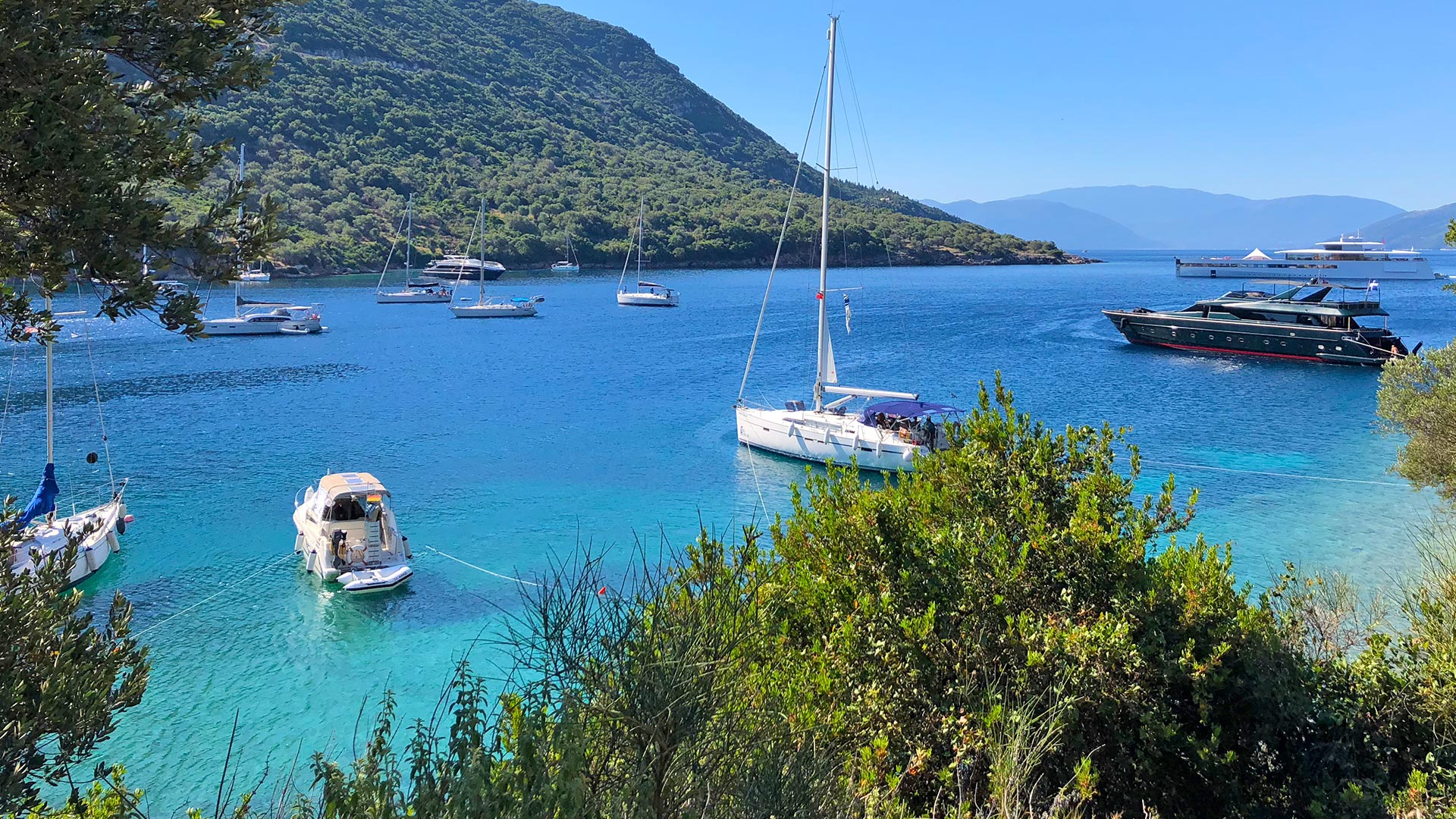 Exclusive 'Delivery Route' Flotilla
Why not join our delivery route flotilla this July and cover lots of miles sailing through some of the most stunning scenery in Greece? A delivery route is a special route led by our flotilla lead boat crew from Athens to Lefkas and just like a normal flotilla comes with lots of swim stops, beautiful anchorages and stop overs.
It enables our team to deliver our yachts to their summer home in Lefkada and offers fine and predictable weather for our guests to sail in company with other boats. Just like a normal flotilla but with more miles to cover! We cover about 200 in a week - which is about 30 miles a day. It's equates to about 7 hours of sailing per days and still allows plenty of time for lunchtime stops, anchorages and swims. And of course group meals ashore with like minded sailors.
The best bit is that we are offering a great discount of 50% off our normal flotilla prices. About half the flotilla is full and the remaining boats available are our Dufour 365; Dufour 385; Dufour 382; Oceanis 37; Sun Odyssey 439.
Deliver Route Fact box
Book now for 50% off!
July 7-14, 2019: Athens to Lefkas
September 1-8, 2019: Lefkas to Athens
194 miles total
35 hours of sailing (5-7 hours day)
Qualifications required: Day Skipper or ICC
Back to Blog