New Stay Sail destination – Porto Heli
We are very excited about our new flotilla route for 2020, in the Aegean. It will run from our 4* Beach Club in Porto Heli so you can now try a Stay Sail holiday to this great location and enjoy a week at the hotel taking part in water sports, Kids' Clubs, beach fitness classes and biking before a week aboard your own yacht.
We have two new routes, our Hydra route and Nafplion route, which both cruise through classical Greece so you can see places like the caves at Franchthi, (the oldest human dwelling in the world); the ancient city of Nafplion with its intense Medieval atmosphere; and Kaparissi, dubbed one of the 'Most Beautiful Villages of Greece'. Not forgetting the islands of Hydra and Spetses with their cosmopolitan attraction, and big arts culture.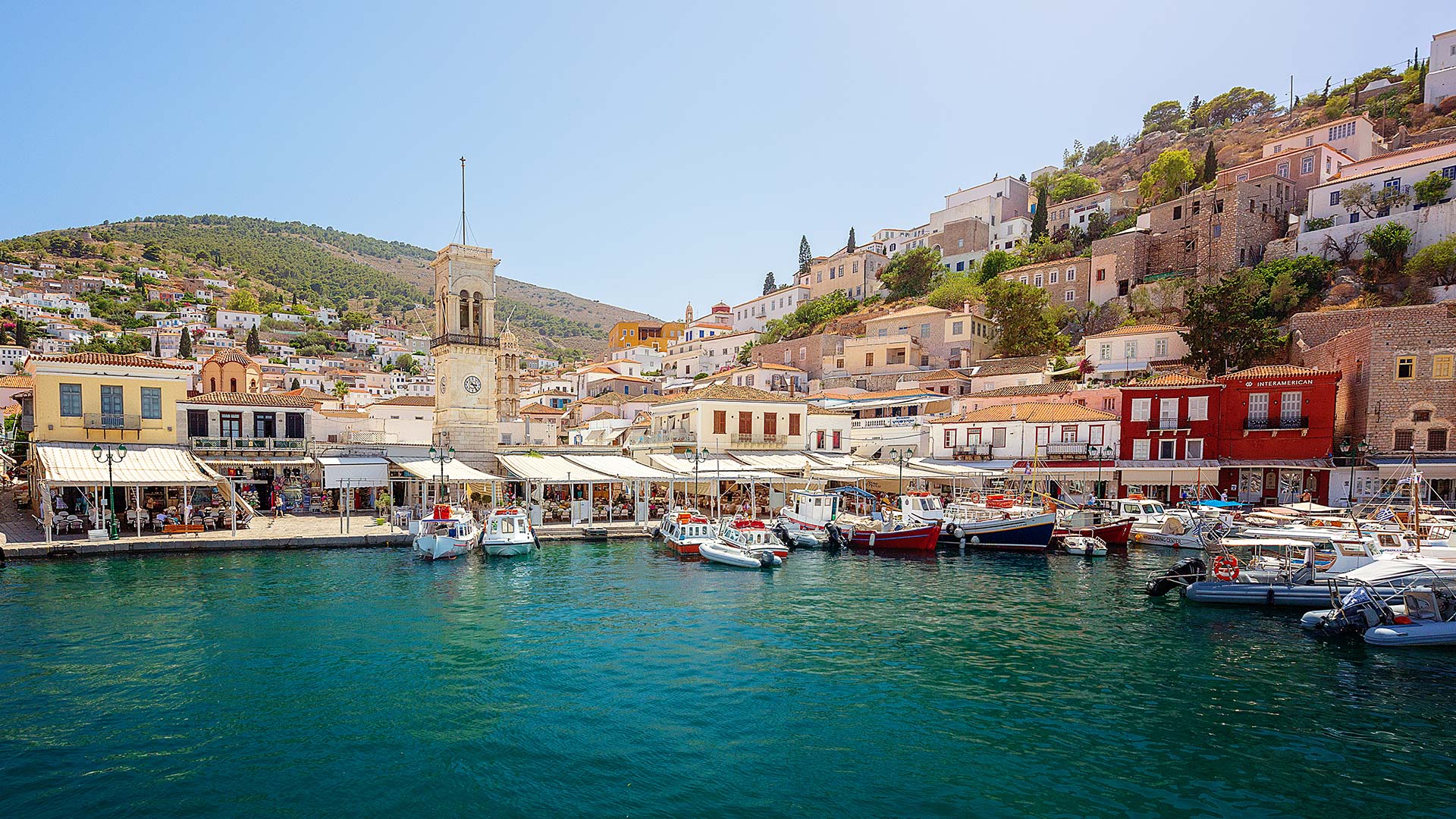 Image above: We visit Hydra: Where the car is banned and donkeys rule the road
What to expect on our Flotilla
We'll cover some decent mileage with a mix of longer sailing days and shorter days so you have time to enjoy the stops, which range from buzzing towns to tranquil Greek harbours with crystal clear swimming. You can try our Flexi Flotilla to mix up the best of both worlds - you choose your own itinerary and drop into our flotilla for sociable meals ashore and kids fun and games.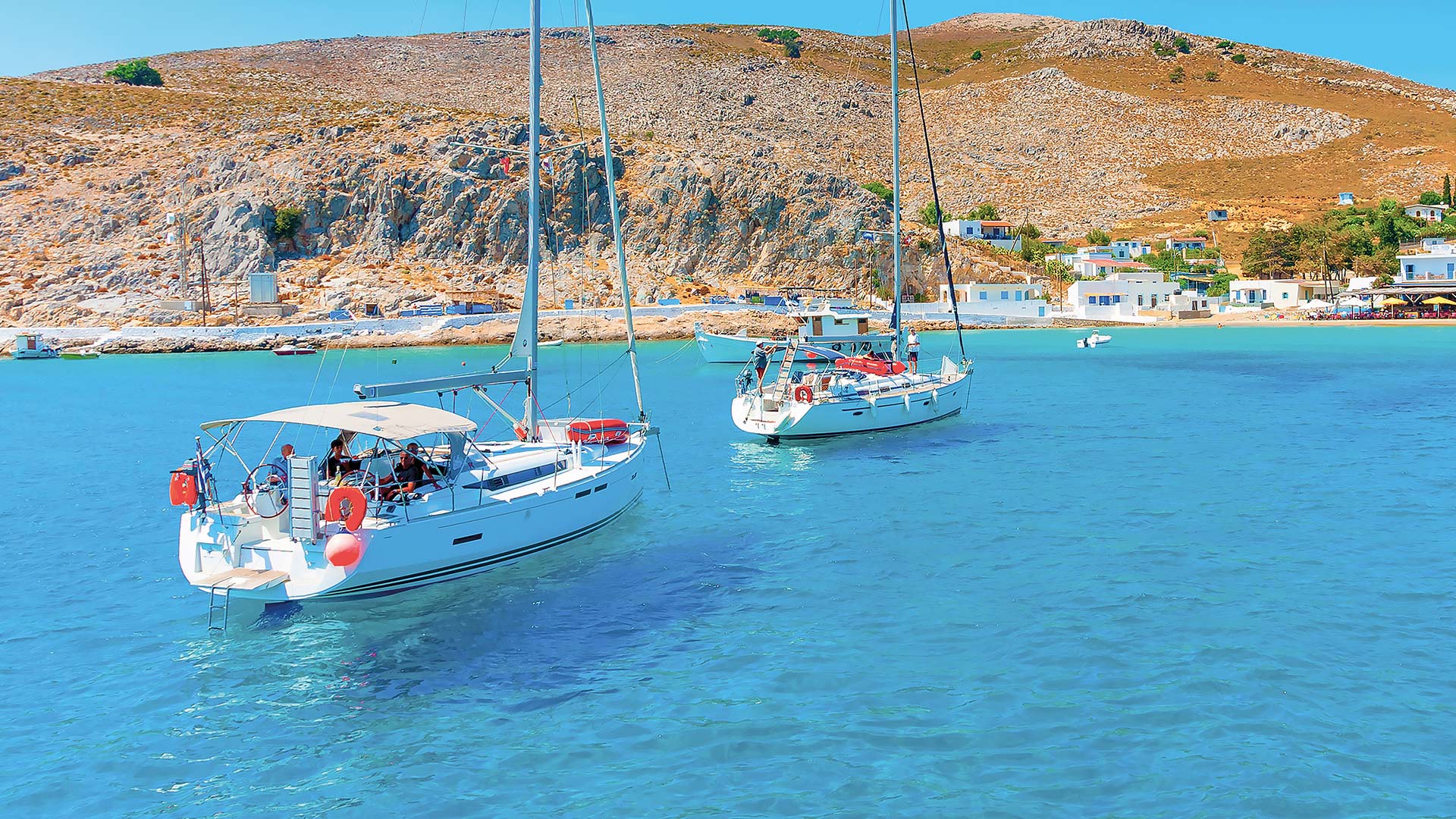 Image above: Ermioni is one of our stops on our classical Greek Riviera cruise.
What to expect at our Beach Club
Have you ever wanted to get the kids hooked on sailing or windsurfing? Well, now's your chance. Our Hotel Nautica Bay is found in the cosmopolitan, chic harbour town of Porto Heli, known as 'Heli' to the locals. As our Specialist Sailing Centre, it offers a range of very predictable sailing conditions for beginner, child and expert as the wind builds slowly through the day, as well as our biggest range of boats to play with. We've got a crack team of expert RYA instructors delivering our free and inclusive sailing and windsurfing lessons and RYA courses up to Level 3; Beach Fitness classes (daily) and mountain biking with paddle sports too.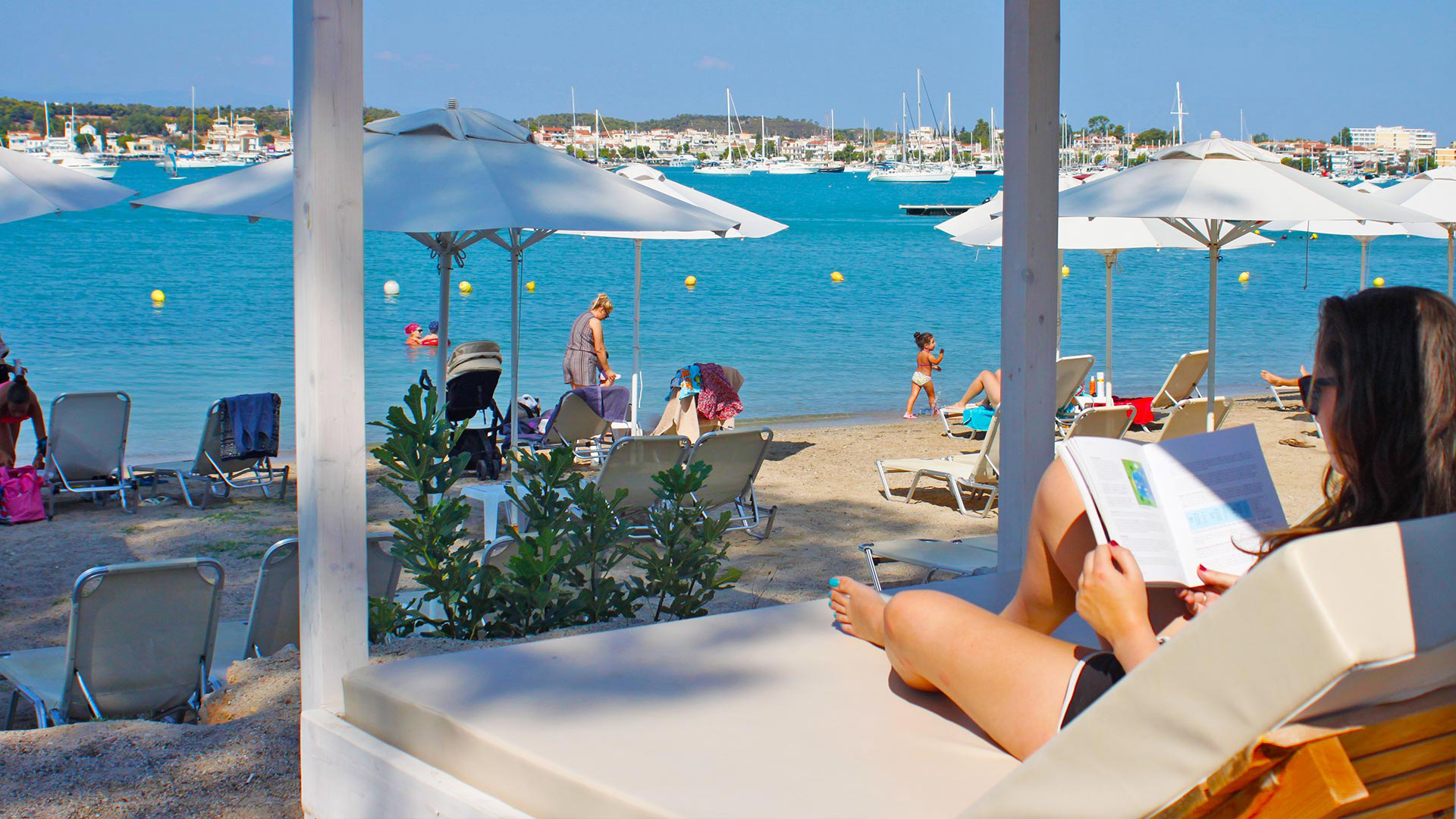 Image above: Relaxing with a good book on a week at Nautica Bay Stay Sail holiday on the hotels' own private beach
Read our review on Yachts and Yachting
Back to Blog